Minecraft 'Discovery' update hits Windows 10/Pocket editions, has llamas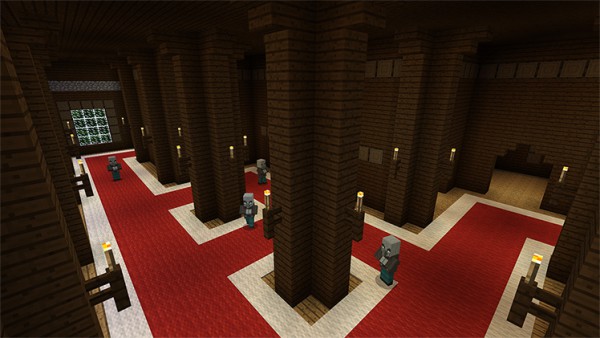 Minecraft developer Mojang has just announced the release of the latest update to its block-stacking, world-building smash hit video game. The "Discovery" update brings the Pocket Edition and Windows 10 editions of the game from version 1.0.9 to 1.1.0.
First announced in March, the update includes a new world, called Woodland Mansions, to explore. It also adds a smattering of new achievements, and ultra exciting glazed terracotta blocks (to say nothing of the concrete and concrete powder). And that's just the beginning.
To quote the official announcement from the Minecraft blog, "There's loads more. Llamas."
That should tell you pretty much everything you need to know, but for those who want a little more detail, it also packs in new game rule options, new enchantments (mending and frostwalking), and numerous tweaks related to character animations, gamepad/controller input, color palettes, and bug fixes.
The headlining feature though, as emphasized by Mojang, is the Marketplace, a community-driven digital depot where players can buy new creations created by other players. Everything from full-blown intricately created world maps, to Skin Packs that allow for character customization, to everything in between is available in the Marketplace.
(Not to be overlooked, the "in between" stuff consists of Texture Packs -- which modify the look and feel of all the components, a.k.a. literal building blocks, in the game -- and Survival Spawns, which are basically mini maps that can be played on in Minecraft Survival Mode).
The Marketplace is exclusive to the Windows 10 and Pocket editions of Minecraft, and is already loaded with an extensive collection of content. Players who update their game will see the new option, labeled "Store," on the home menu.