Turn your phone or tablet into a mobile scanner with Adobe Scan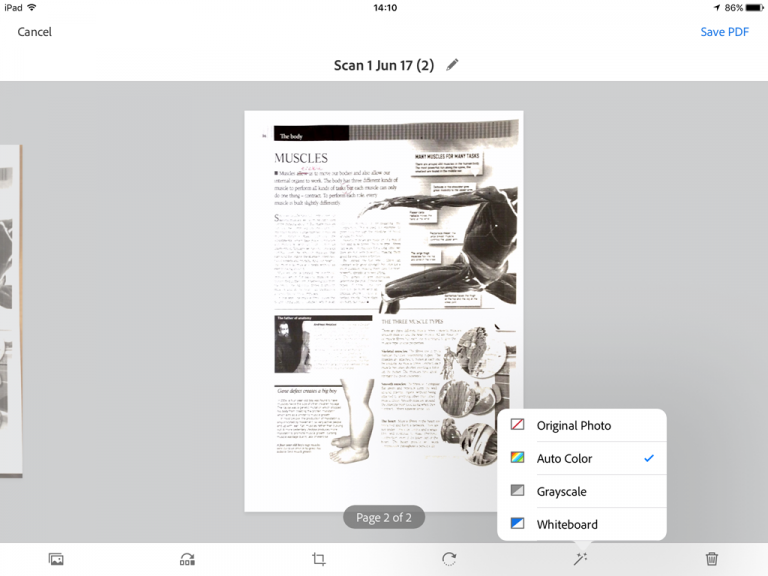 Adobe has released Adobe Scan 17.05.31 for iPhone, iPad and Android mobiles. The app allows users to turn their mobile camera into a scanner for various types of paper document, including receipts and magazine pages.
Apps that turn your phone or tablet into a portable scanner are two-a-penny, so at first glance Adobe Scan looks like a very late gate crasher to a party that's already in full flow. But it claims one major advantage over its rivals: OCR support for free.
Optical Character Recognition support is accompanied by the ability to quickly scan multiple pages of a document -- these can then be combined and uploaded to Adobe's online OCR engine, which then transforms the document into a PDF, complete with editable text.
There's one catch: users will need an Adobe ID to use it. It's free, and required because scans are stored online in Adobe Document Cloud. Once uploaded, documents can be emailed, opened in other apps and shared via web link direct from the app, or accessed on other platforms through Adobe's Acrobat family of products.
The app is simple enough to use: line up the first page of a document in the viewfinder and then hold steady as Adobe Scan automatically lines it up and takes a shot. Once done, move on to the next page -- a manual scan button is provided, but not required.
Once shot, each scan can be further edited using a limited range of tools: add, delete and rearrange the running order of pages, plus rotate and choose whether the image should be the original photo, automatically colored, grayscale or whiteboard.
Once done, tap "Save to PDF" to upload the document to Adobe Document Cloud to convert it to an editable PDF with OCR applied to the text.
In all, the app works in a similar way to existing portable scanning tools -- the quality of your results depends on how good your original "scans" are, so don't expect miracles.
The big issue with Adobe Scan is that it's basically an extension of Adobe's Document Cloud service. It can't be used without an Adobe ID, and PDFs must be uploaded to Document Cloud. Other apps may charge more, but they're also self-contained.
Adobe Scan 17.05.31 is available now as a free download for iPhone and iPad (iOS 10 or later) and Android (Android 5.0 or later). A free Adobe ID is also required.