Apple quietly releases new wireless Magic Keyboard with Numeric Keypad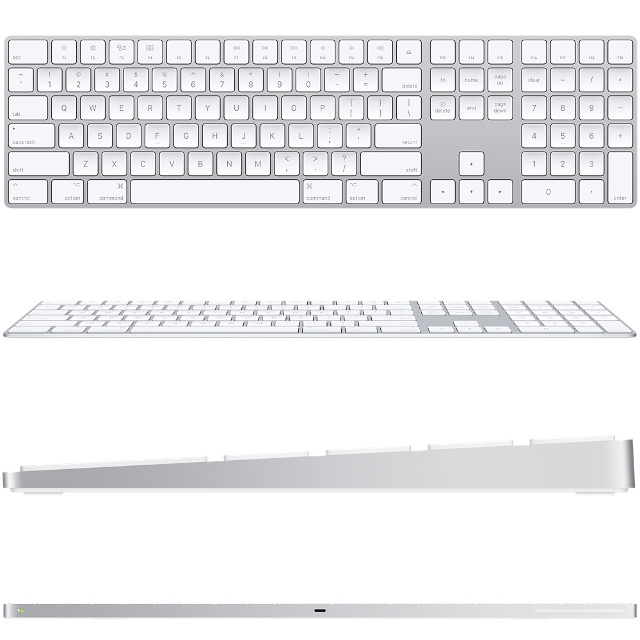 Apple makes terrible mice, but boy, oh boy, the company makes a mean keyboard. The iPhone-maker understands how to create a quality typing experience -- including on its laptops. Its wireless Magic Keyboard is a personal favorite for both macOS and Windows.
Unfortunately, the company has made buying their keyboards a tough affair. You see, it produces both wired and wireless variants, but only the former has a numeric keypad. In other words, you had to choose between having a wireless keyboard and having a number pad. Today this changes, however, as Apple releases the Magic Keyboard with Numeric Keypad. The company released it quietly, which is understandable, as it made many announcements during WWDC today.
"Magic Keyboard with Numeric Keypad features an extended layout, with document navigation controls for quick scrolling and full-size arrow keys for gaming. A scissor mechanism beneath each key allows for increased stability, while optimized key travel and a low profile provide a comfortable and precise typing experience. The numeric keypad is also great for spreadsheets and finance applications. And the built-in, rechargeable battery is incredibly long-lasting, powering your keyboard for about a month or more between charges," says Apple.
ALSO READ: Apple HomePod is a $350 Siri-powered speaker system that you can't buy
Yes, besides having the number pad, this new keyboard also has full-sized arrow keys. It is sort of funny that Apple mentions gaming, as the Magic Keyboard with Numeric Keypad is hardly ideal for that. With that said, I suppose the arrow keys are superior in that regard when compared with the tenkeyless variant. Gamers would be wise to opt for a mechanical keyboard, however.
If you want to purchase the Magic Keyboard with Numeric Keypad, it can be had immediately from Apple here. It will cost you $129, which is $30 more than the standard Magic Keyboard.