WWDC 2017: Apple unveils macOS High Sierra -- here's what's new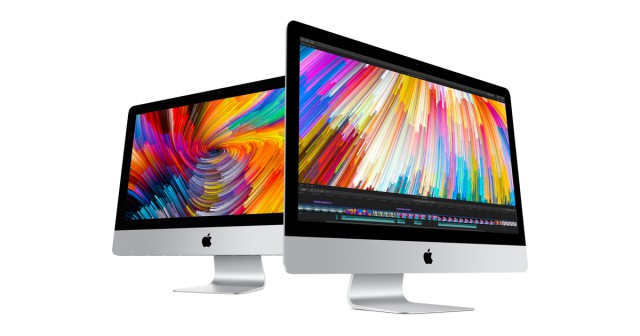 It's WWDC 2017 and if there is one thing that you can count on is Apple showing off the new versions of its main operating systems. So, today, we catch a glimpse of macOS High Sierra, which is shaping up to be a pretty impressive upgrade over its predecessor, macOS Sierra.
There are a couple of notable new features in macOS High Sierra, namely the introduction of Apple File System, VR support, a better browsing experience in Safari, faster graphics, and improved video support.
Apple File System is already part of iOS, but macOS High Sierra will be the first version of macOS to support it when it officially debuts later this year. It will be the default file system, being optimized for latest-generation storage -- like SSDs.
What does it offer? The main benefits are better performance, support for more files, and improved security. To give you an idea of the benefits, copying files takes less time, latency is lower, and multikey encryption support will make it much harder to unlock files.
VR support is also a first for macOS and Macs, and it's introduced via a Thunderbolt 3 GPU, which is underpinned by an AMD Radeon RX 850, which can be hooked up to the Mac. It also features a USB Type-C hub.
The new 27-inch iMac with a 5K Retina display is also VR-ready. You can read more about it here, along with the new MacBook Pros. Intel Kaby Lake processors are part of the deal.
That's the power part out of the way. In terms of software support, Apple has decided to bet on SteamVR. Users will be able to use an HTC Vive headset to watch the content.
Safari comes with solid improvements too, being touted as the fastest browser that you can get today (at least on a Mac). Apple tested the Javascript performance against Chrome and found that Safari is up to 80 percent faster -- which is a huge gain.
Apple has also improved the privacy side of Safari, adding Intelligent Tracking Prevention to make it harder for ad vendors to track users across the web.
Safari is not the only macOS High Sierra app to get an update though. Photos gets some visual changes and better facial recognition implementation, and better editing support.
Mail, meanwhile, is said to require less space to store your emails, with Apple claiming a 35 percent reduction here, a split-view viewing mode for composing emails, and improvements to searches.
In terms of graphics, macOS High Sierra gets Metal 2, which is optimized for external graphics and offers up to 10 times better performance for draw calls. As far as video is concerned, we now get H.265/HEVC integrated in macOS High Sierra and the default suite of apps.
If your device can run macOS Sierra, the good news is that it will be able to run macOS High Sierra as well. The new operating system will be available for testing shortly, with developers being the first to sample the latest changes.