Dell refreshes Alienware Area-51 with AMD Ryzen Threadripper and Intel Core X options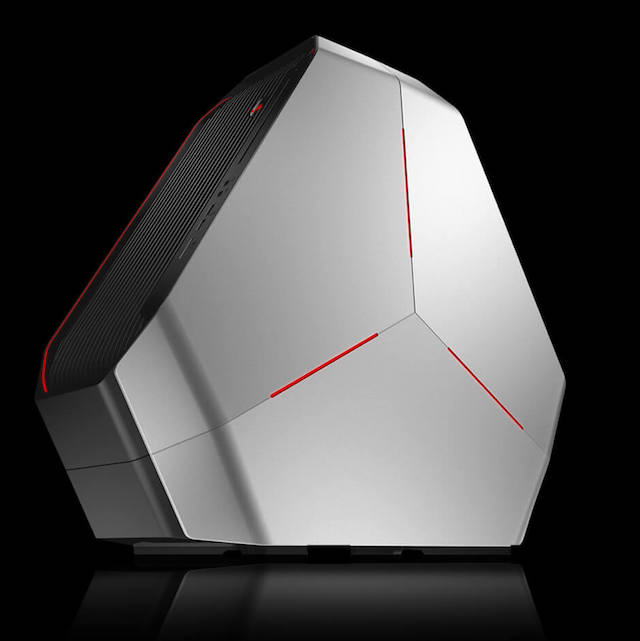 The news from E3 2017 is coming fast and furiously. Just yesterday, console gamers were treated to something very exciting -- Xbox One X. While Microsoft's latest console is a bit pricey, the cost is probably deserved -- it is the most powerful gaming system ever.
Today PC gamers are getting some big news from Dell. The company is refreshing its Alienware Area-51 gaming desktop with the latest-and-greatest from both AMD and Intel. Yes, folks, Threadripper and Core X will soon be configuration options for the beautiful computer.
"Through 2017, Dell will be the exclusive OEM partner to deliver AMD Ryzen Threadripper pre-built systems to the market and the high-end 16-core will be factory- overclocked across all 16-cores and 32 logical threads. The Area-51 Threadripper Edition is ideal for customers who explore the world of mega-tasking, doing many system demanding tasks at the same time, and are looking for a complete, reliable solution from a trusted brand," says Dell.
The PC manufacturer and seller further explains, "Gamers looking for the best that Intel has to offer that love gaming and have creative hobbies that employ resource intensive applications should anticipate the new Area-51 with Intel Core X-series processors. Geared to deliver the best gaming experiences in 4K, 8K and in VR environments, this new rig is powered for gamers running applications that prioritize clock with the 10- core option running at speeds of up to 4.5GHz using stock settings."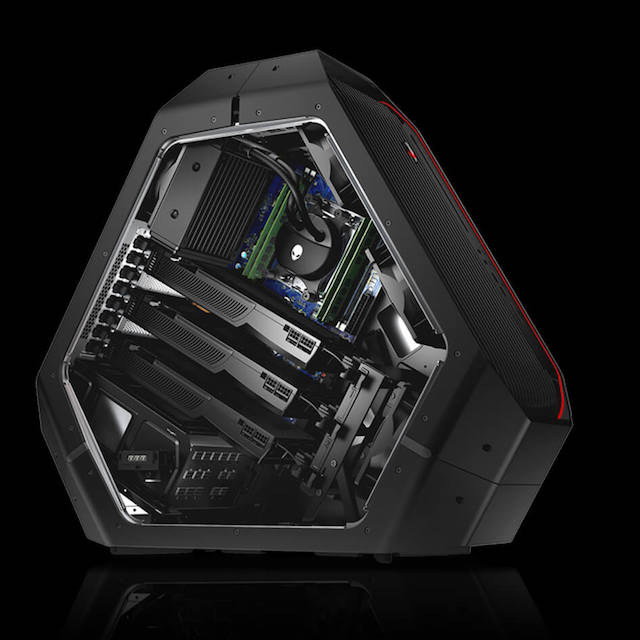 Regardless of which company's processor you choose -- Intel or AMD -- the machines can be configured with some of the latest and greatest hardware. If you fancy a multi-GPU system, you can opt for dual GTX 1080 Ti cards from Nvidia, or an insane triple Radeon RX-580 configuration from AMD. For storage, you of course can choose NVMe, including dual 1TB PCIe drives. The Intel variant can be had with Optane.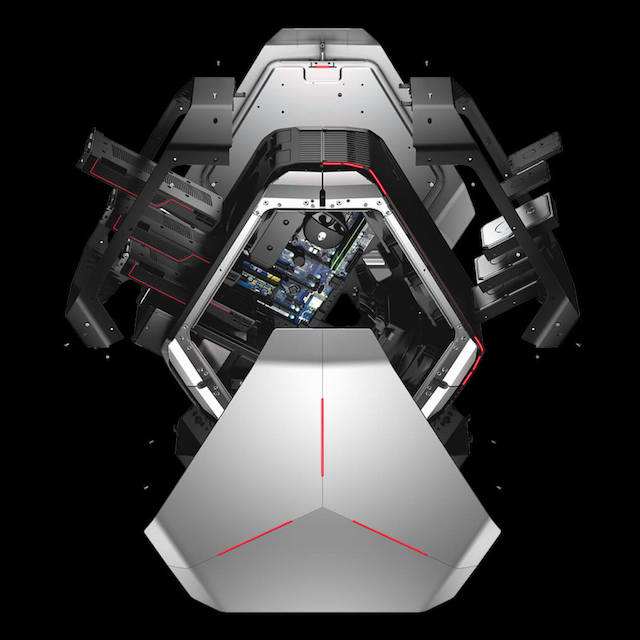 If you are crazy for cores, the AMD Threadripper can be had with either a 12- or 16-core dual-threaded configuration -- probably better used for things like video editing and encoding than gaming. The Intel Core X goes all the way up to the much desired Core i9 7900X which has 10 cores. You really can't go wrong either way.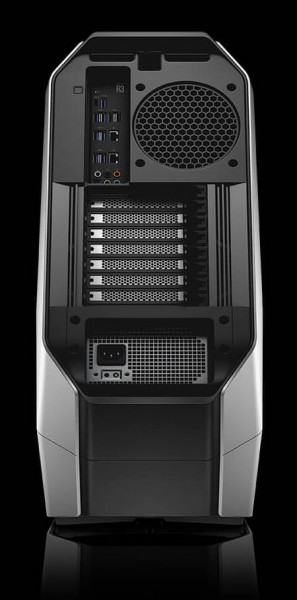 For memory, both chips can be had with up to 64GB of quad-channel DDR4. That capacity is probably overkill for gaming, but again, good for other tasks. What's particularly cool is that you can opt for HyperX memory, which is a high-quality offering from Kingston.
When can you buy these beasts? Not today, sadly. You can order the Threadripper starting on July 27. The Intel model is further out, unfortunately, as it won't be available until August 22. Pricing will be revealed closer to launch.