Microsoft integrates with Zimperium to guard against zero-day mobile threats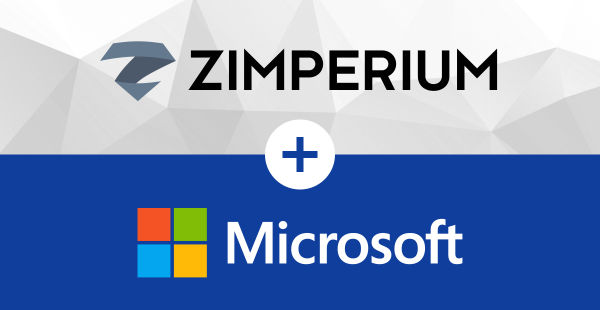 Cyber attacks aren't limited to desktop systems, mobile endpoints are equally at risk and for enterprises this is something else that needs protection.
Mobile threat defense specialist Zimperium is announcing an integration with Microsoft Enterprise Mobility + Security to integrate its product with the Microsoft Intune mobile device and application management product.
Zimperium's on-device detection protects users in real-time, without the delays and limitations of cloud-based detection, and then provides threat intelligence directly to Microsoft Intune. The integration adds the capability to control access to corporate resources and data based on comprehensive analysis.
Andrew Conway, general manager of product marketing for Microsoft Enterprise Mobility + Security at Microsoft says, "As attacks increase in sophistication and frequency, securing mobile endpoints is becoming a priority for organizations. The integration between Zimperium and Microsoft Intune will deliver an additional level of security on mobile devices."
Key features include seamless deployment and management via Microsoft Intune, with activation through Microsoft Azure Active Directory. The solution is deployed to employees' devices via Intune's app delivery capabilities. It can also be deployed via Azure.
Zimperium's machine-learning models provide comprehensive, on-device mobile threat protection along with configurable end-user notifications and alerts, defined by Intune's customized threat threshold for assessing device risk posture.
IT security administrators can set rules based on risk level or compliance regulations that automatically regulate user and device access to services. When Zimperium reports a dangerous threat, Intune marks it as 'non-compliant' and is able to restrict access to applications and resources, for example email or company documents. Once the threat is past the device's threat level is updated allowing Intune to grant access.
"Zimperium is excited to integrate with Microsoft to help organizations of all sizes proactively protect employees and data from mobile threats," says John Michelsen, chief product officer at Zimperium. "The combination of EMS conditional access technology and Zimperium's MTD platform provides significant business, security and compliance value."
You can find out more on the Zimperium website.