Why and how tech companies can quickly and ably integrate freelancers into organizations of all sizes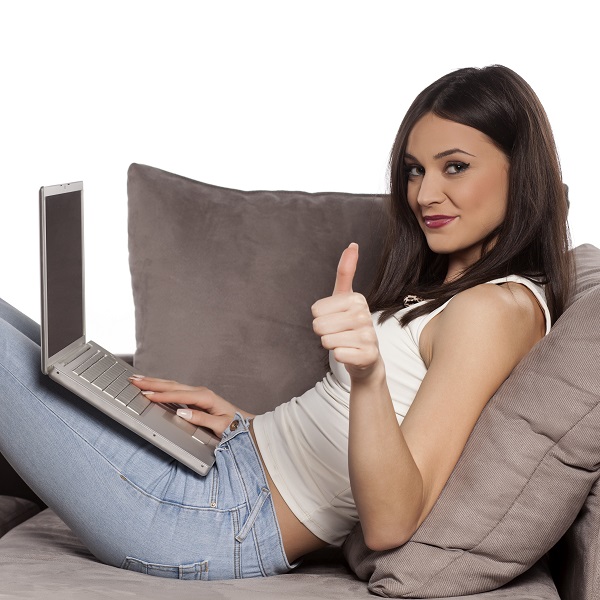 Freelancers are, quite literally, taking over the world. A 2016 study titled "Freelancing in America: 2016" from the Freelancers Union found that the freelance workforce grew from 53 million workers in 2014 to 55 million in 2016, currently representing 35 percent of the U.S. workforce and $1 trillion of the U.S. economy.
Working with freelancers can yield incredible benefits to technology companies that know how to use them. Freelancers are cost-effective and flexible, enabling companies the ability to stay lean and scale up and down as needed. Freelancers also mitigate the risks of growing too fast, fill talent gaps -- which are a particularly pronounced problem in the tech industry -- and give employers access to a boundary-free, limitless talent pool.
Companies of all sizes and across sectors may be embracing the freelance workforce, but that doesn't mean they are prepared from an operational perspective. Without the right systems in place, a freelance workforce can quickly become unwieldy, inefficient and present legal risks for these organizations. I experienced this firsthand when I remotely managed freelancers as a designer at Google.
Unlocking the full potential of the freelance workforce requires organizations to quickly and ably integrate these workers so the process is streamlined and seamless from end-to-end -- from onboarding to payment. Here are a 4 ways to practice good freelance management.
Know Your Resources
Step one of an effective freelance management strategy is quickly identifying the right people for the right job. This requires organization. One of the most exciting use cases for tech employers is that freelancers give them access to phenomenally specialized skills, but that's only a benefit if those workers are easy to find. Teams can save time and energy on their search if freelancers are indexed by skill, geography, work history, availability, and reviews.
Take IDEO, which works on high-end client projects that often require people with rarefied skillsets, like data visualization artists and 3D designers. Not every member of IDEO's global organization has a rolodex up their sleeve, so a detailed, indexed system can make it super easy to get the talent they need when they need it.
Sync with HR early
Onboarding freelancers, particularly a large volume, can create bottlenecks as HR can't onboard them as quickly as the teams working with them often need. Delays in contracts, scope of work proposals, etc. can hold up projects, which can make-or-make a project in the fast-moving, highly competitive tech world. Instead of handling every single freelancer as a unique entity, Companies should sync up with HR early to prepare contracts for particular categories of freelancers in advance.
Communicate effectively and integrate easily
Managing freelancers requires excellent communication because they are more often than not remote and without access to core systems. As a result, the success of freelance projects is heavily dependent on the project leader's ability to communicate. Fortunately, there are plenty of affordable video conference tools, instant messaging tools, and collaboration platforms that can keep communication flowing. Embracing communication technology is key to an effective freelance strategy.  Platforms like Kalo and Slack offer easy ways to invite 'Guests' into workflow and tools so freelancers can the access the client's systems to communicate and work together more effectively.
Quality matters more than quantity, so leaders need to ensure that all freelancers have a clear idea what is expected of them. It's important to check-in regularly about their progress, as well as their interactions with the company, stress levels, and more. Freelancers do better work when they feel like they are truly part of the team, so let them know their work is valued.
Pay On Time
One of the most common grievances freelancers express is not getting paid on time. Companies that do not pay their freelancers on time can develop a bad reputation and lose out on access to talent as a result. Just as organizations can automate the onboarding process, so can they automate invoicing and payment. Leaders need to make sure they check freelancers' terms of payment upfront, because some may want a portion of the payment before the project gets started or have a strict payment timeline.
Take Expedia. Before Expedia began working with Kalo, there were huge delays in paying freelancers. Using our platform, the company has done a great job cutting down on time wasted communicating back and forth in the "triangle of death" between freelancers, the finance department, and project leads.
Freelancers are already taking over the workplace. Get the most out of this incredible and growing talent pool by investing in a freelance management strategy that keeps everyone on the same page.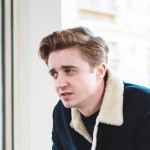 Peter Johnston is the founder and CEO of Kalo, the leading team and freelancer collaboration app. As a former Google designer, Peter saw the world of work was changing -- becoming more flexible and independent -- but he saw that businesses weren't prepared for this shift. With the seed of an idea of how to change that, and a $50k loan from his housemate, he joined the Techstars program as a solo founder and Kalo was born. In 2017, Peter was named in the Forbes 30 under 30 for Enterprise Tech founders in 2017, as well as named in the Debrett's 500 most influential people in Britain list, alongside Sir Richard Branson and Rupert Murdoch.