Get 'How to Measure Anything in Cybersecurity Risk' ebook ($29 value) FREE for a limited time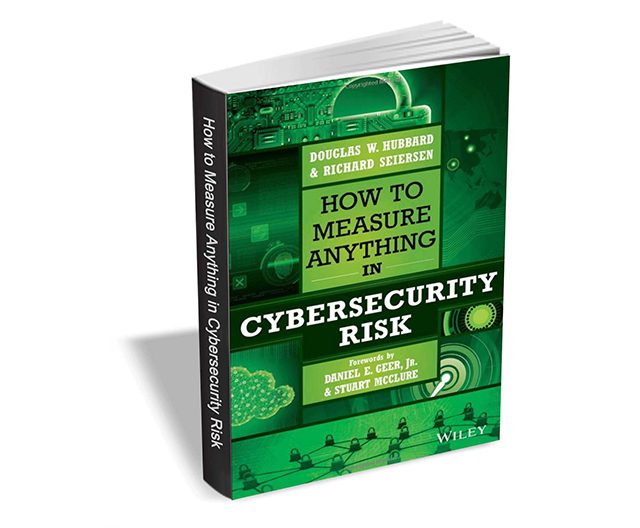 How to Measure Anything in Cybersecurity Risk exposes the shortcomings of current "risk management" practices, and offers a series of improvement techniques that help you fill in the holes and ramp up security.
This book, from Wiley, sheds light on these blatant risks, and provides alternate techniques that can help improve your current situation. You'll also learn which approaches are too risky to save, and are actually more damaging than a total lack of any security. Explore solutions where they exist and learn when to change tracks entirely.
This book will encourage you to:
Discover the shortcomings of cybersecurity's "best practices".
Learn which risk management approaches actually create risk.
Improve your current practices with practical alterations.
Learn which methods are beyond saving and are worse than doing nothing.
Insightful and enlightening, this resource inspires a closer examination of your company's own risk management.
How to Measure Anything in Cybersecurity Risk usually retails for $29, but BetaNews readers can get it entirely free for a limited time.
All you have to do to get your copy for free is go here, enter the required details, and click the Download button.
The offer expires on June 28, so act fast.