LG's new G6+ flagship takes it up a notch with more storage and two new features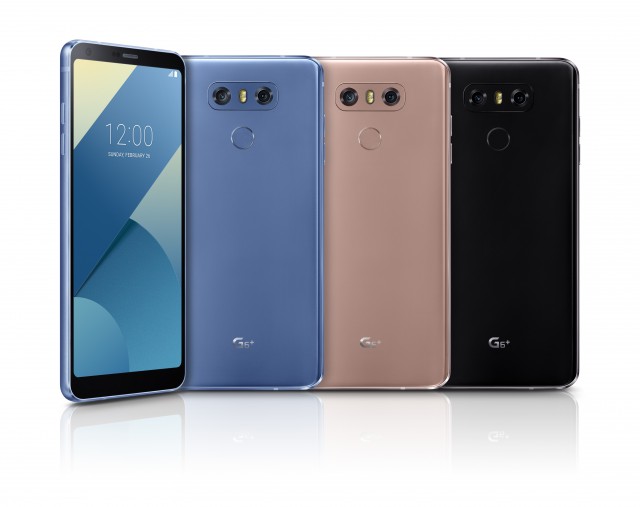 Just a couple of months after releasing the G6, LG today announces a new version of its flagship smartphone. It's called the G6+, and, as its name suggests, it is a (slightly) beefed-up version of the device it is based on, which is one of the best smartphones introduced this year.
LG introduces the G6+ alongside an important software update for the G6, which adds improved security and usability, as well as new color options. But more on that later.
So what's exactly new on the G6+? Well, according to LG, prospective buyers can expect to get 128GB of storage, wireless charging (at least in "some countries"), and premium B&O Play earbuds, which "take full advantage of the 32-bit Hi-Fi Quad DAC featured in the smartphone."
That is not a whole lot over what the G6 packs, but the additions can make a difference in consumers' eyes. If you look at the high-end Android smartphone market, the Galaxy S8 dominates in terms of sales. LG is likely looking to take some of Samsung's sales, but without cannibalizing the sales of its own flagship too much.
In terms of color options, the G6+ will be offered in Optical Astro Black, Optical Marine Blue and Optical Terra Gold. There is no word on price and availability for the device, but it is likely to be available soon in major markets across the globe.
Now, about the new firmware, it comes with Face Print, Low Power Consumption, and Covered Lens.
Face Print uses the front-facing camera to let G6 owners unlock their device using facial recognition. LG says that the camera is only used when the device is raised, so that battery consumption can be minimal.
Low Power Consumption, which is part of Qualcomm's Hexagon DSP, is said to take "advantage of Google's Contextual Hub Runtime Environment (CHRE) to sense and collect data at all times from both sensors and wireless connections to improve the user experience with third party applications, all the while using very little battery power and reducing latency."
Meanwhile, with Covered Lens, G6 users get a warning when they cover the sensor (or part of it) "with an errant digit."
The new colors available on the G6 are Optical Marine Blue and Optical Terra Gold. The front of the device remains black.