Camera trickery: the OnePlus 5 does NOT offer lossless 2x optical zoom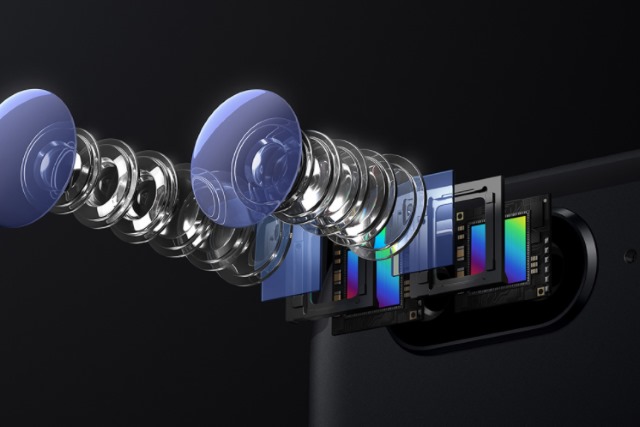 Just one day after the launch of the long-awaited OnePlus 5, accusations of cheating in benchmarks started to creep out -- just as they did with the OnePlus 3T. Now another minor controversy has hit the brand new handset: it turns out that while it is strongly suggested that the OnePlus 5 has lossless 2x optical zoom, that is not actually the case.
OnePlus' marketing certainly pitched the dual camera as offering instant 2x zoom, and many people assumed that the arrangement was the same as with the dual camera iPhone 7 Plus which does offer 2x optical zoom. But the focal length of the OnePlus' two cameras is such that it needs a little digital help to boost the zoom to 2x -- and that raises the question of whether it is actually lossless.
The Dutch website Tweakers contacted OnePlus for more information about the OnePlus 5's camera and was told that the primary lens has a focal length of 27mm and 35mm equivalent, and the secondary one is 36mm. Do the sums and this means that the OnePlus 5 is able to offer optical zoom of 1.6x (compared to the iPhone 7 Plus which, with focal lengths of 28mm and 56mm, can offer 2x zoom).
OnePlus co-found Carl Pei took to Twitter to try to calm the storm that built up around this:
Optical zoom is at 1.6x, the remaining 0.4x is realized through SmartCapture multiframe technology.

— Carl Pei (@getpeid) June 21, 2017
It is certainly fair to say that there has been some confusion, but OnePlus did little to help the matter. Despite the cameras being at the heart of the new phone, the company was very loose and vague with its language when referring to their capabilities.
Even with Pei's clarification, it's hard to take what's said at face value. Optical zoom is, by its very nature, lossless. Introduce a digital system (as OnePlus says it is doing to jump from 1.6 to 2x) and -- no matter how good the output might be -- it is simply not possible for it to be lossless. OnePlus' "SmartCapture multiframe technology" might be good, but it's not magic.