Scratch 2.0 now available for Raspberry Pi, but there is a catch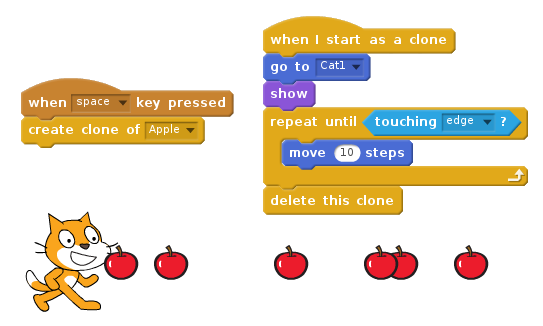 Scratch provides a great introduction to programming for all ages, which is why it's included in Raspbian, the operating system that powers the Raspberry Pi. You can also use it to write code to control and respond to components connected to the GPIO (General Purpose Input and Output) pins on a Pi, and there's a new version of the tool available from today.
Interacting with GPIO pins in Scratch 2.0 is easier than before, with custom blocks for setting the pin output (and getting the current pin state) replacing the old text-based broadcast instructions, which is a big step in the right direction. However, the tool can be a little slow for some operations, and there's a bigger issue to be aware of -- not all models of the Pi will be able to run it.
SEE ALSO: Raspberry Pi to merge with CoderDojo
To use Scratch 2.0 you will need to have the Pepper Flash plugin installed (which it is on standard Raspbian images). Pepper Flash is only compatible with the Raspberry Pi 2 and 3, which means you won't be able to run Scratch 2.0 on the original Pi or Pi Zero models.
Scratch 2.0 offers some additional features, including the ability to create custom blocks and clones of sprites.
The new version also adds code blocks which make it easy to interact with a webcam or microphone. There's an online editor too, which lets scratchers share their creations with other members of the community.
In addition, Scratch 2.0 offers a vector image editor, a sound editor, and numerous new sprites, costumes and backdrops.
The new version of Scratch is available in the latest Raspbian release, under the 'Programming' menu. You can learn how to install and use it by following the guide here.