Save Gmail emails to PDF or ZIP with a click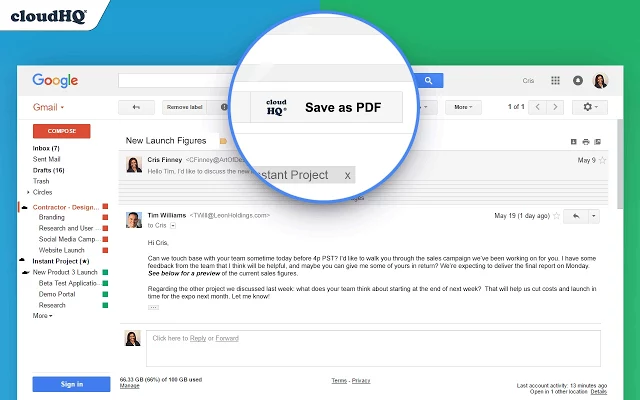 Save emails to PDF is a Chrome extension which enables saving any Gmail email to PDF in a couple of clicks.
Download options include saving individual emails to separate PDFs, merging all selected PDFs into one PDF, or saving conversations to CSV or Excel, apparently (the Excel option just saved to PDF for us).
Save emails to PDF is simple to use. Installing the extension adds a "Download to PDF" button on the Gmail toolbar. Select whatever files you'd like to save, choose your preferred export format, and it arrives as a download in a few seconds.
The system even works with attachments. If the email contains a bunch of images, they're embedded inline in the PDF; other formats are saved in an Attachments Zip file.
Setting this up requires creating a free cloudHQ account. The basic version also limits you to a maximum of 50 conversions a month. A Premium version gets you unlimited phone and email support and unlimited conversions for $49 per year.
Save emails to PDF is a free extension for Google Chrome.