The original iPhone launch in pictures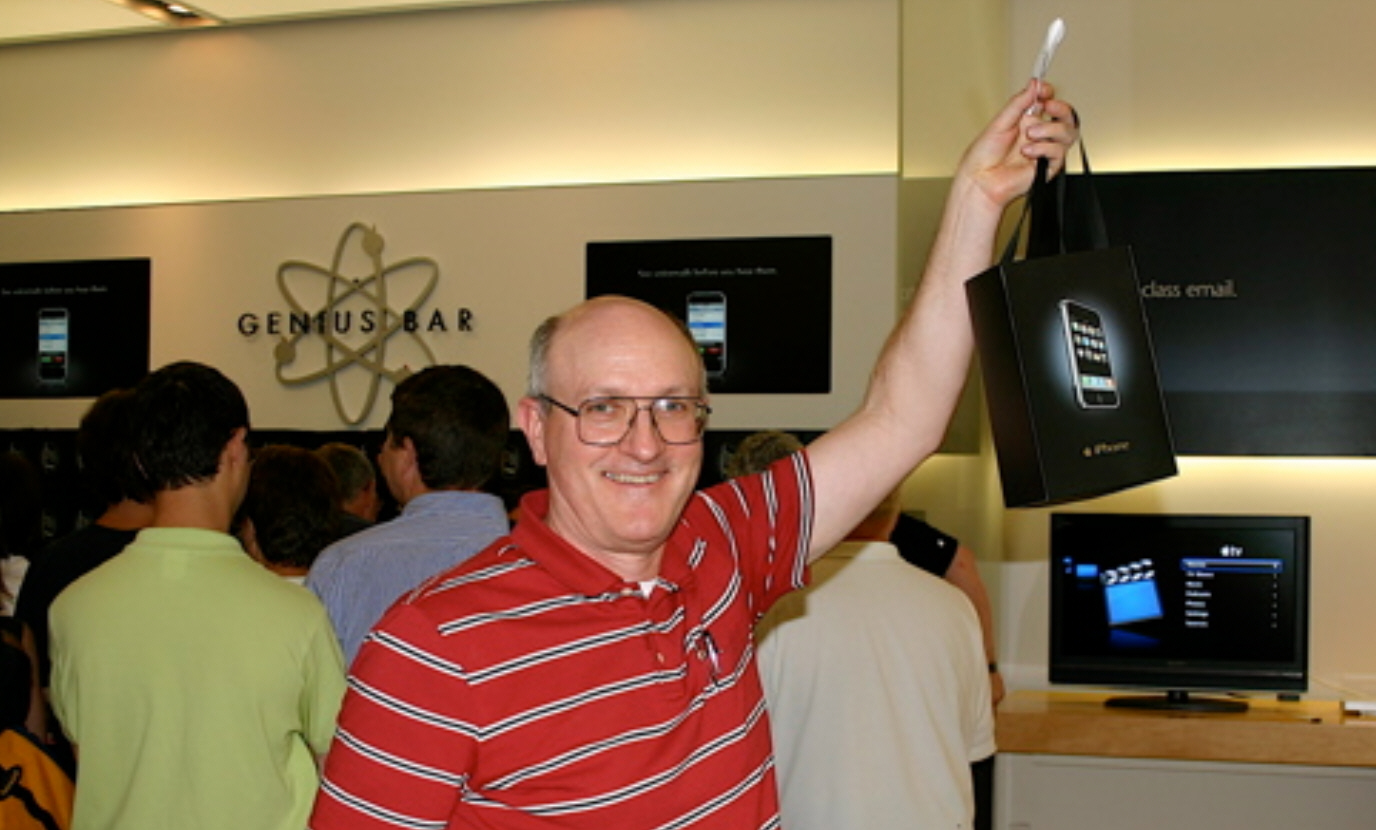 When the original iPhone went on sale ten years ago today, there was a lot of excitement, and people queued up outside of Apple stores to get their hands on what was to be a game-changing device.
Trawling through the BetaNews archives I found two examples that best illustrate the excitement at the time, including a very illuminating first hand report from Tim Conneally. First up is a selection of photos from iPhone launches across the US.
SEE ALSO: This is what people thought about the first iPhone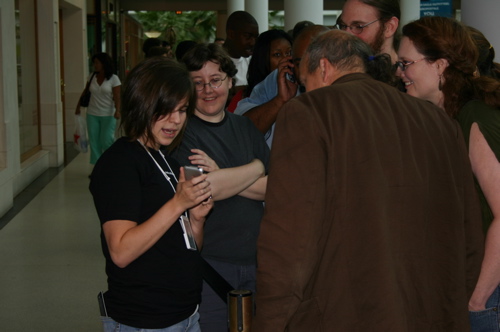 Apple employee demos the iPhone to those waiting in line in Towson, Maryland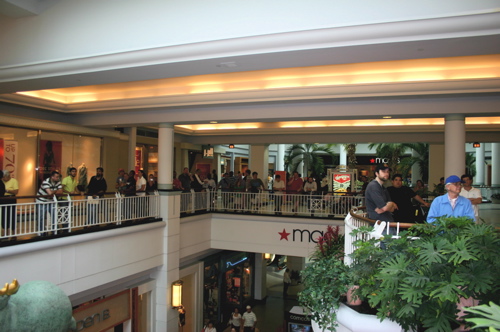 Line to Apple Store circles Towson Town Center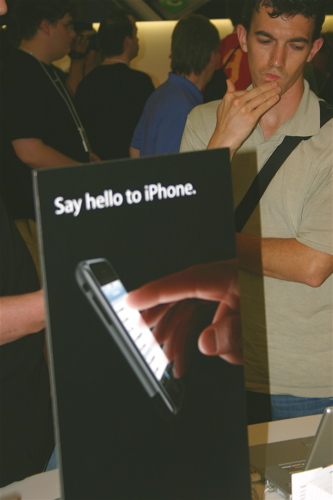 Shall I spend the $500?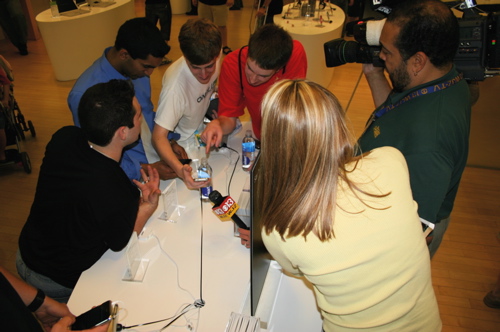 Local news visited the Towson Apple Store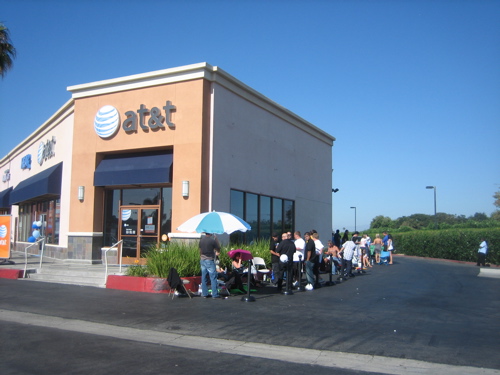 The line in Huntington Beach, California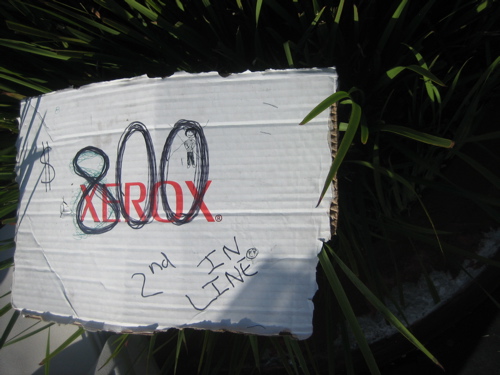 Huntington Beach resident offers to sell her spot in line -- for $800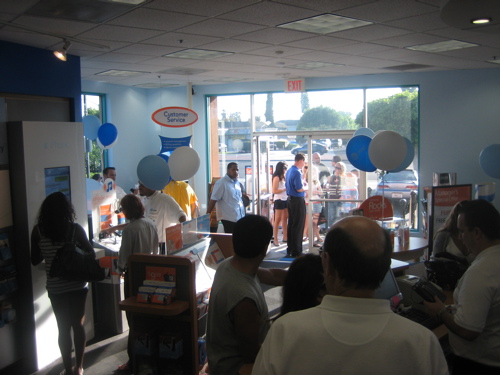 Balloons adorn inside of Huntington Beach AT&T Store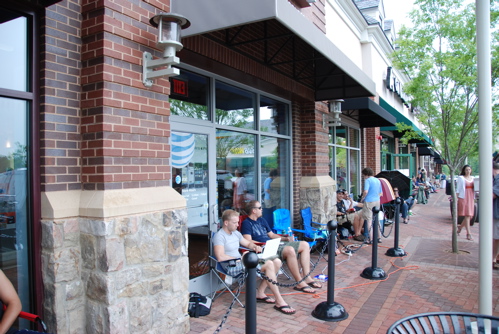 Waiting for hours in Ashburn, Virginia -- but no iPhones would reach them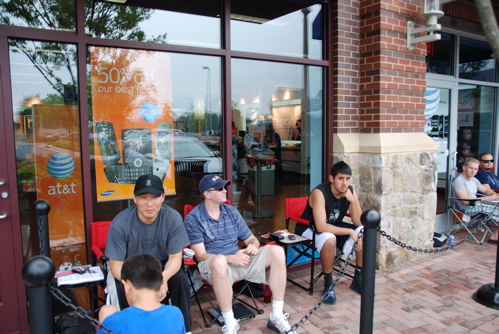 The lucky few in Ashburn, Virginia, where only 14 iPhones were sold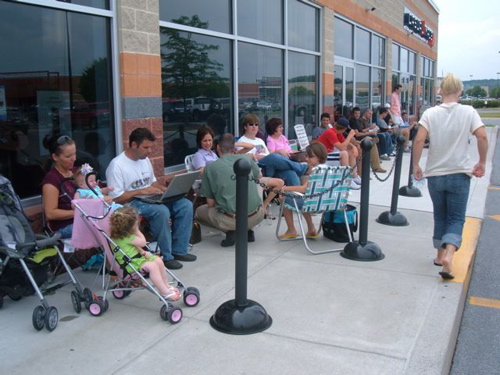 Line forms in Reading, Pennsylvania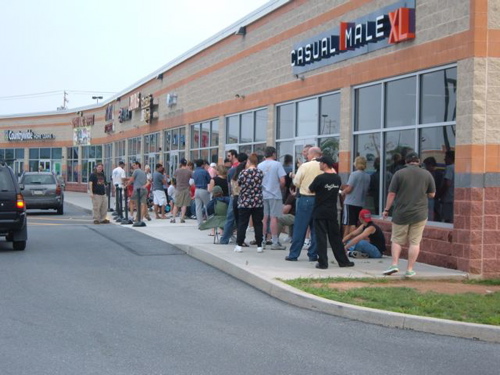 It wasn't long until the Reading line doubled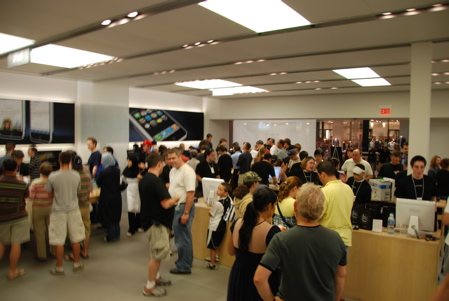 Flagship Apple Store in Tysons Corner serves up hundreds of iPhones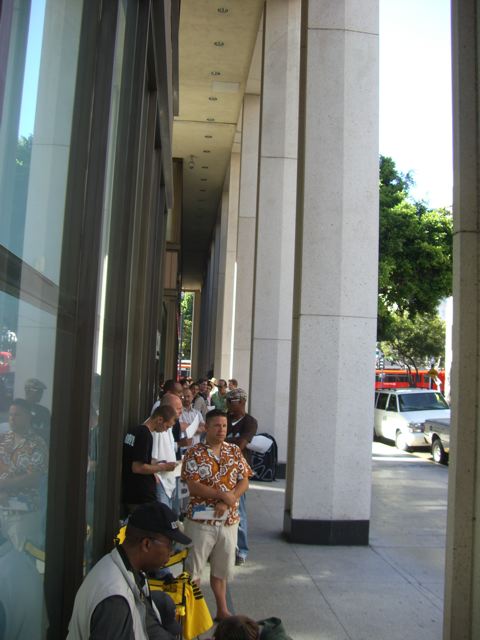 Waiting in San Diego, California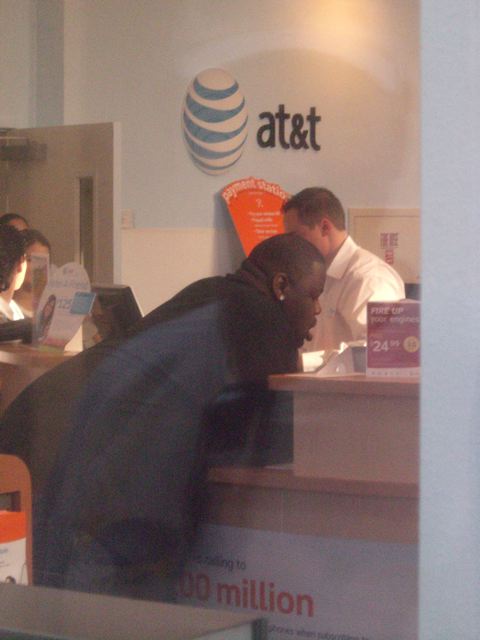 Famous 1990's rapper Biz Markie gets his iPhone in San Diego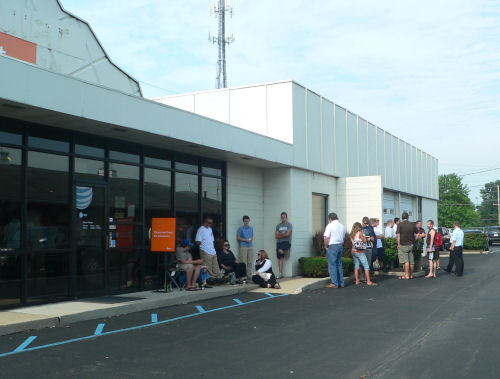 iPhone lines formed even in Columbus, Indiana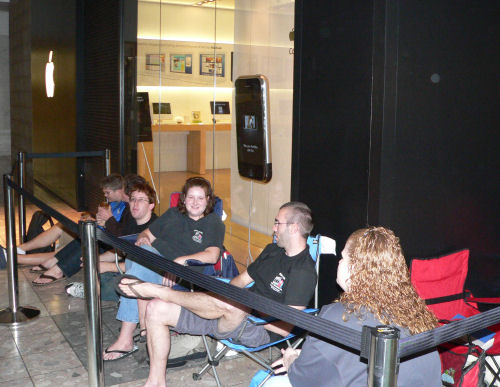 Staking out an iPhone at dawn in Indianapolis
Tim's report gives us a fascinating glimpse into what it was like to be one of the very first buyers.
Reporter's Notebook: Excitement Fills iPhone Launch
Towson, Maryland -- Friday, June 29 Hours before the iPhone was to go on sale, the line for the Apple Store here stretched all the way around the mall's top level perimeter, numbering 80 strong. Security was tight, despite the general quietness of the growing crowd.
The head of security said the first people, several gentlemen in their late 50's, had been there since 7am. They appeared to be in extremely high spirits, and were eager to chat with whomever came along. Apple employees were circulating, giving out Smart Water and keeping the general enthusiasm high. The line continued to grow.
I asked people what their motivation was to come wait in line for the new device, and the answers varied, but not too widely. One University of Maryland student waited with the intention of reselling the iPhone on eBay. He believed the initial launch would not mark the immediate availability of the iPhone, saying that, "After this, they won't be available 'til November."
He hoped to make $3000 dollars for it at auction, and said he saw the $600 price tag as an investment.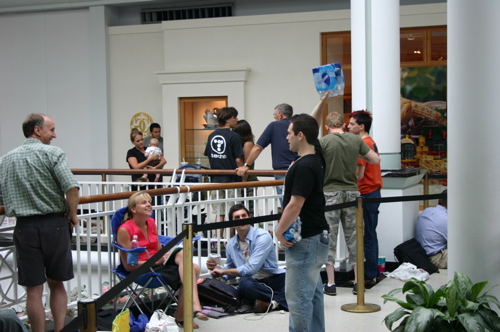 The requisite tech geeks were also present, and in force. They spoke about the benefits of a handheld Mac OS X device, and were excited about the YouTube app. A former AT&T employee sat in a folding beach chair, and said it was the first time he'd ever come to wait in line for any gadget. Though hype for the iPhone was high, he was confident that the pure love of gadgetry was the motivator to bring everyone out.
Near him was a man buying one for his daughter's graduation gift. Both a Mac user and AT&T subscriber, he also didn't feel that it was a hype purchase. "Excitement" was a major motivator, he admitted, but he felt that this was not a result of any sales tactic by Apple. Behind, the line grew by a dozen.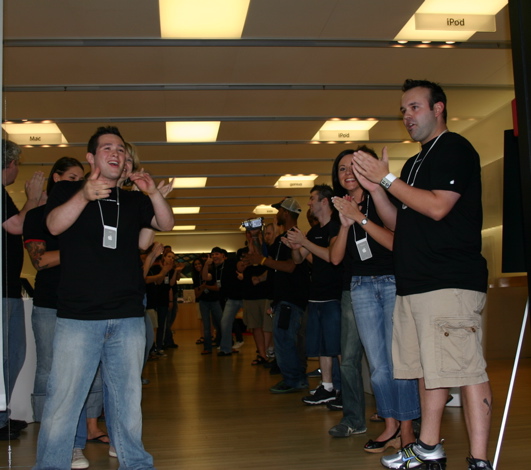 As the countdown on the big iPhone display in the store window approached the five minute mark, all the employees became visible through the pulled-down gate. There were growing chants of "iPhone iPhone!" and photos were being snapped. Then the gate slowly opened, and the employees formed a pseudo-gauntlet, welcoming customers in with high-fives and cheers.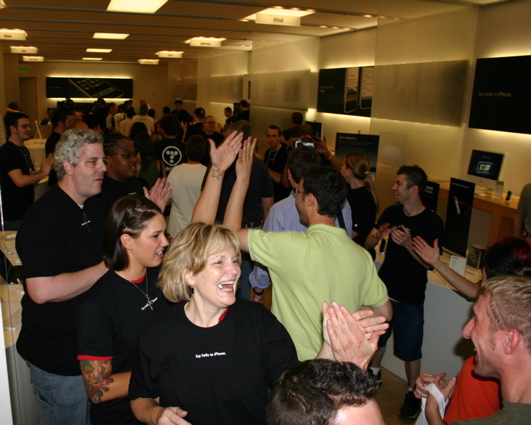 A greeter on either side of the entrance told customers to hold up one finger or two depending on how many they were going to purchase -- most held up two -- and were ushered to one of three stations depending upon their needs.
They were sent to the "Genius Bar" on the right for immediate checkout, to the registers in the back of the store for checkout with any inquiries, or to the displays on the left for any demonstrations and overflow transactions. The remaining employees, who brought the total staff up to around 40, had handheld point-of-sale systems to check out anyone who was left waiting.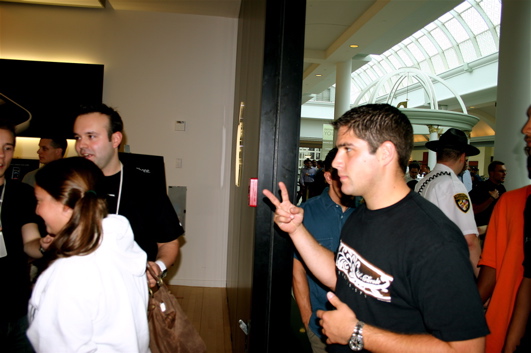 The store reached capacity quickly, and the greeters at the door acted almost as bouncers at the velvet rope, allowing customers in only when other customers were leaving. Within a mere 25 minutes, the line of well over 150 people had been decimated.
People stood outside the store, opening their boxes, and nearly dropping their new iPhones. (This minor packaging flaw led to several near-catastrophes, but fortunately no one's phone made contact with the floor.) Some of the people I had spoken to in line were already on eBay, wasting no time in putting their new acquisitions on sale.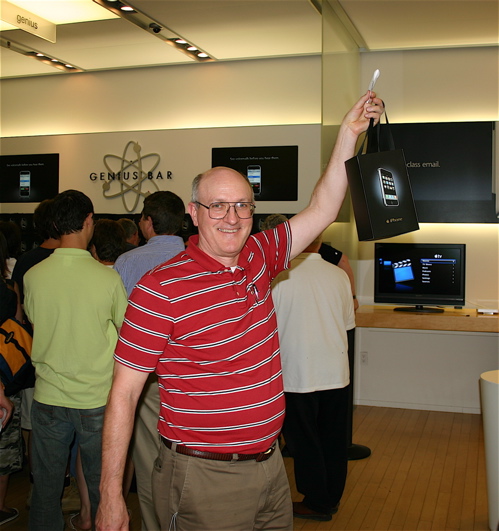 With the line completely gone only half an hour later, customers were casually strolling in, but treated with the same reception as those that came before. There were still enough iPhones present to accommodate regular shoppers. A man seated outside the store claimed there were 5000 units in store: "They got two pallets of 2500!" he yelled.
Employees weren't allowed to disclose to me how many iPhones actually were available, but I counted 275 on the sales floor alone (more were cycled in from the back as needed). Five thousand was no doubt an exaggeration, but given the coherence of this store's launch, it looked like they could have handled that many.