Netrunner 17.06 'Daedalus' Linux-based operating system available for download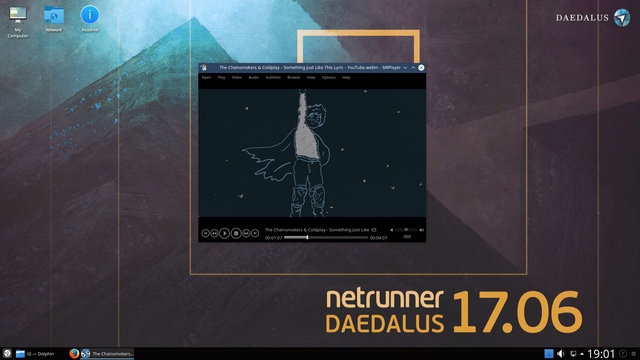 There are so many quality Linux distributions nowadays, that it can be hard to choose one. Heck, when people ask my advice on which operating system to install, it can be tough for me to match a person to a distro. While choice is a good thing, I am a firm believer that there can be too much choice. When an ice cream shop has 100 flavors, you can feel like the correct decision is an impossibility. Sometimes just offering a choice between chocolate and vanilla is the best experience. Linux could benefit from a few less flavors.
While I am a Fedora user primarily, I recognize that what's good for me is not good for all -- especially those new to Linux. Windows-switchers in particular may not want to deviate from the user interface they have used for many years. It is for this reason that I often suggest Netrunner -- one of my favorite Linux distros. Its polished use of KDE creates familiarity, and the OS comes chock-full of useful apps -- it really is fantastic. Today, the Debian-based operating system reaches version 17.06 -- code-named Daedalus. It is not a massive update by any means, but it is still exciting.
"Netrunner 17.06 ships with an upgraded stack of KDE Plasma, Frameworks and Apps on top of an updated Debian Testing, plus the usual selection of applications like Libreoffice, KDEnlive, Gimp, Audacious, Steam, Skype, Transmission, Virtualbox, Krita, Inkscape and many more. Besides the software updates, we have overall refined the stack and also included a new set of default wallpapers," says The Netrunner Team.
ALSO READ: Ubuntu Linux 17.10 'Artful Aardvark' Alpha 1 now available for download
The teams shares some significant packages that have been updated below.
Linux Kernel 4.9.0-1
KDE Plasma 5.10
Frameworks 5.34
Qt 5.7.1
KDE Applications 17.04
Firefox 52~ESR
Thundebird 52.1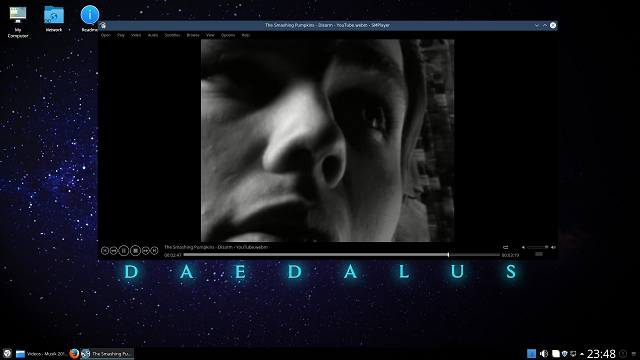 Please don't think that Netrunner is merely an operating system for Linux beginners -- it is also great for experienced users. As soon as you begin using the distro, you can tell that the developers truly care for the project. In other words, it is apparent that much love and time has gone into creating a top-notch experience for all. KDE fans in particular are in for a real treat.
If you want to download Netrunner 17.06 "Daedalus," you can get it directly here. While the download speed seems fairly fast at the time of this writing, if it does get slow, you could benefit from using the alternative torrent link found here. Please note, there is only a 64-bit ISO available -- the team no longer offers a 32-bit variant.