How Zombies, Run! changes lives, and what's coming next [Q&A]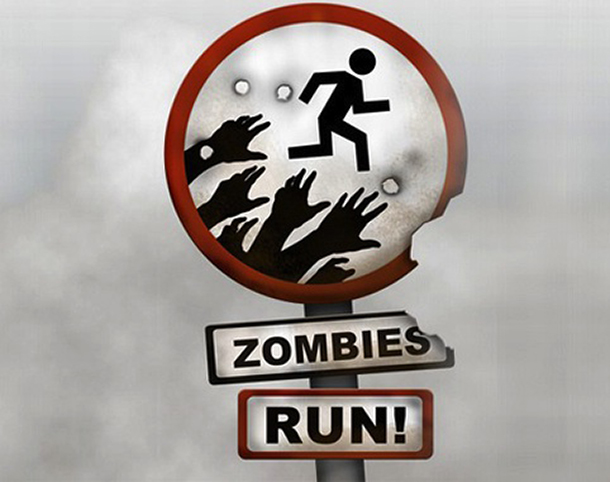 Running is a great way to get fit and lose weight, but it's rarely fun. London-based developer Six to Start has changed all that with Zombies, Run!, the most popular smartphone fitness game in the world, which transforms a boring run into an action-packed journey through the zombie apocalypse.
I'm a big fan, having used it since the early days, as well as other Six to Start apps, including The Walk, and Racelink. I spoke with Adrian Hon, CEO of Six to Start, and he told me about the app's early days, and what's next for the company.
SEE ALSO: How Zombies, Run! got nearly 4 million downloads
BN: How did Zombies, Run! come about?
AH: I came up with it with our co-creator and lead writer, Naomi Alderman. I'd wanted to make a running game for a long time -- I run a lot these days, but when I started, I found it really boring and tedious, and thought there must be a way of improving it. Naomi and I met up one day in 2011, and she told me she'd joined a running club. In the club, they asked each member why they'd joined. One person said they wanted to get fit, another person wanted to lose weight -- and one person said they wanted to survive the zombie apocalypse. That's where it came from!
BN: How many people use the app?
AH: We'd had over 4 million downloads and 250,000 active runners!
BN: You've produced other -- non running -- exercise apps  in the past. Any plans to do any more of those? Will there be a sequel to The Walk?
AH: We're pretty focused around Zombies, Run! and Racelink right now, but anything's possible. For instance, we're looking very hard at doing a major upgrade to The Walk this year!
BN: What is Racelink and how does it work?
AH: Racelink lets anyone -- including charities, clubs, schools, and brands -- make their own 'virtual races'. They're like traditional races, except you can do them wherever and whenever you like, and you're accompanied by a thrilling audio story. We deliver them via the Racelink iPhone and Android apps, which can be reskinned into your charity or club colors, and it's all supported by a web backend.
We've already worked with Macmillan Cancer Support and the British Science Association on a "Spy Virtual Race" and "Run the Solar System", and we've just completed a race with Cancer Research UK right now -- it's the "Celeb Chase Virtual Race" at http://celebchasevirtualrace.com
Usually people pay to enter and they get real-world rewards like a medal and certificate and badges, but we've also run some races that were free to enter.
BN: What's the process involved in creating a race for the platform?
AH: It's very straightforward, and in fact we're in the process of creating three more races right now. You need a script for the audio, art and graphics for the website and apps... and that's about it!
BN: Any more plans to collaborate with Margaret Atwood, or other novelists for that matter?
We'd love to work with Margaret Atwood again! Her cameo came about because she mentors Naomi Alderman, our lead writer, and she was fascinated by the idea of Zombies, Run! Everyone was a bit starstruck when she came in to record.
More than a few novelists have worked on our apps -- Rebecca Levene, Andrea Phillips, Elizabeth Bear, Joanne Harris, to name just a few. We love working with talented writers of all kinds, and they're more willing and excited to work on games and apps than you'd think.
BN: You're diversifying with a board game, are you looking to do anything else away from the core focus in the future?
AH: It's hard to believe, but Six to Start wasn't always about fitness games. Before Zombies, Run!, we were best known for ARGs and things that combined the real world, storytelling, and gaming (like, of course, ZR turned out to be!) -- and we won a lot of awards for those things. Our board game falls in that intersection, and we certainly have other ideas that do as well.
The tricky thing is that these days, it's both easier and harder than ever to make a good product that's also a financial success. It's easier because the tools you need -- software, computers, distribution, etc. -- are cheaper and faster to set up. But it's harder because everyone has those tools, and so you need to make sure whatever you make is really distinctive and really polished, and obviously that takes an enormous amount of work.
BN: Do you have any exiting future plans you can share -- or hint at?
AH: We're all about making Racelink and Zombies, Run! bigger and better than ever. Plus we'll have some exciting news about The Walk coming later this year -- it's not a sequel, but it's a massive upgrade.
BN: What's been your proudest moment?
AH: I'm genuinely touched every time we get emails or tweets from players who tell us how we've changed their lives. People tell us that Zombies, Run! has helped them recover from illness or cancer, or pulled them through depression. Some people say we've saved their lives.
It's one thing to make a game that delights people and makes money -- it's another thing to have such a direct impact on someone's life, and I'm really proud of our entire team for making such a powerful app.