Microsoft releases Windows 10 Fall Creators Update Build 16241 to the Fast ring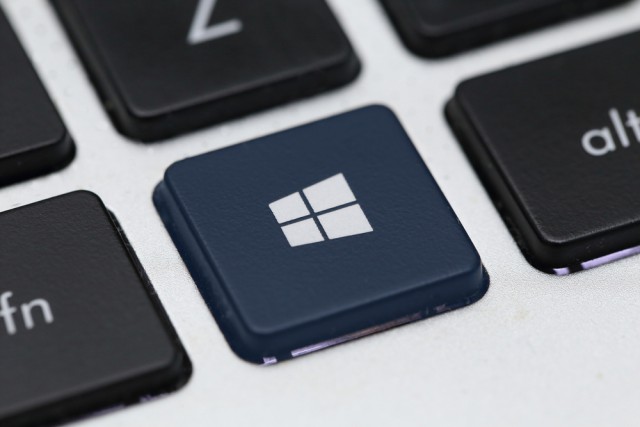 As was expected, just after releasing the ISO files for Windows 10 Fall Creators Update Build 16232 to all Windows Insiders, Microsoft has rolled out a brand new build just for those on the Fast ring.
Build 16241 comes with a sizeable number of improvements and fixes.
These include some minor Windows Shell improvements (including softening the noise layer of Acrylic Material), and some PC gaming tweaks. The GPU section of the Task Manager, which was introduced in the previous build, has had some design changes, and Microsoft Edge's processes are now being labeled differently in the Task Manager (try to contain yourself).
There's also a sizeable number of Mixed Reality improvements in the new build. A lot of Mixed Reality headsets are coming to market from a number of hardware partners in time for the holidays, so making sure the software side of things is properly realized is a big priority for Microsoft. Improvements in this area include:
Added support for Mixed Reality Motion Controllers over USB (Wireless/Bluetooth support to come soon!)
Connection reliability improvements (Code 43 errors in Device Manager).
Updated the Mixed Reality Portal icon.
Updated teleportation experience to make this more intuitive and direct.
Improved stability of the headset during your Mixed Reality session.
Fixed the issue where the Hill on the side of the cliff house flickers.
Fixed where the audio of HoloTour can now turn off promptly when switching between apps and cliff house.
Fixed speech commands to work during exclusive app sessions.
Improved the experience where we can now load the Environment effectively with no black screen during startup.
Mixed Reality Portal now explicitly informs users that headsets require USB 3.0.
Improved support for ASMedia and other 3rd party USB controllers
4K 360 Video streaming has also been improved in this build.
3Glasses improvements: Fixed various issues with 3Glasses headset and controller to help jumpstart your development.
Preset holograms in the Cliff House now show up in the right order.
Fixed the issue where black screen is shown when the environment is loading.
Fixed the headset's sleep cycle to correct according to user activities.
Fixed the issue to enable users to share the Mixed Reality captures to Facebook.
This build also includes Delivery Optimization improvements. Delivery Optimization speeds up the download of updates and Windows Store apps and you can now enable or disable the peer-to-peer (P2P) component of it, and manage advanced options.
General changes, improvements, and fixes for PC include:
The Pin to Taskbar option is now grayed out for InPrivate sessions in Microsoft Edge. Websites pinned to the taskbar from an InPrivate session on a previous build will now open in a regular (non-InPrivate) Microsoft Edge session.
Fixed an issue where Windows Defender Security Center was showing an "Unexpected" state depending on the implementation of the 3rd party firewall product.
Fixed an issue where the battery status on certain laptops wasn't updating while the device is unplugged.
Fixed an issue from the last flight where apps that called into the firewall, such as Microsoft Edge and other apps using networking, might become unresponsive until you rebooted.
Fixed an issue from the last flight resulting in the Surface Dial UI not appearing.
Fixed an issue when in Recovery Settings if you chose "Reset This PC" > "Keep My files" the operation would fail at 1 percent and will revert with no changes to the system.
Fixed an issue resulting in an increase in UWP app reliability issues, for example in Microsoft Edge and Photos, in recent flights.
If you were still seeing Storage Spaces issues in 16237, please try again in 16241 the issues should have been resolved.
Fixed an issue resulting in Windows Media Player displaying a class registered error when attempting to play music files in recent flights.
Fixed an issue where the touch keyboard wasn't automatically displaying upper case keys at the beginning of sentences.
Fixed an issue where Storage Settings might show the size of C: as double the actual size.
Known issues for PC include:
IMAP email accounts such as Gmail, Yahoo, and Aol may not sync in the Mail app in this build.
Trying to use the dictation hotkey (WIN + H) in UWP apps won't work -- you'll see the UI come up and immediately dismiss. If you'd still like to use dictation, the microphone in the touch keyboard will work. You can right-click the Taskbar for an option to show the touch keyboard button if it's not already visible.
Microsoft is investigating reports that the Copy Link option displayed in Microsoft Edge when you right-click a hyperlink isn't working in recent builds.
There is an issue with PC Games using the Origin overlay. Use of overlay may cause game movement to lock up.
Microsoft is investigating reports that after upgrading to the latest Insider Preview builds, some network settings are lost and revert to default settings. Static IP address configuration is reverted to DHCP. Networks which were marked as private are reverted to public. After the upgrade you will need to manually readjust your network settings back to your preferred settings.
If you have display scaling higher than 100 percent you may encounter a bug where the hit targeting is offset when interacting with various parts of the shell. This is particularly noticeable in Action Center, where it might appear that nothing in Action Center can be cleared, but can also happen with the taskbar Jump lists and My People. If this happens, go to Settings > System > Display and change the size of text, apps, and other items to something else. Once you've done that, put it back to how you like it and issue should be resolved.
Some apps like Tweetium may not render the UI correctly and be difficult to use.
Windows Defender Security Center cannot be used to configure and list items for Controlled folder access, Threat History and Exclusions due to a crash in the UI. This is not affecting the real-time protection capabilities and will be fixed in the next build.
Photo credit: charnsitr / Shutterstock