Google Play Music 'New Release Radio' will keep you in the know on the newest tunes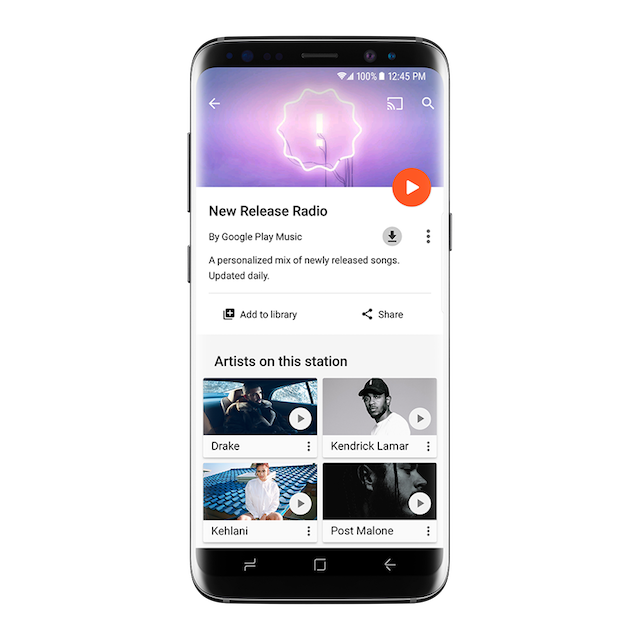 If you are a big music fan like me, you know how hard it can be to keep up with the latest tunes. Back in the day, it seemed like there were far fewer releases of which to keep track. You bought a copy of Rolling Stone magazine or maybe followed a blog that listed upcoming releases and you were golden. Nowadays, the music comes fast and furious -- it can be a chore to track. Apple Music, my platform of choice, highlights some new releases (usually only popular artists) but not all -- it is easy for some albums and singles to slip through the cracks.
Lately I have been trying to leverage technology to keep up with new releases, especially from my favorite genre, Hip-Hop/Rap. There is a free app called "Record Bird" that alerts me to some new music -- it is OK, but it is not perfect. If you are a user of Google Play Music, however, I am happy to say that there is a new tool for discovering the latest tunes. Called "New Release Radio," it will create a specialized playlist of new music that you might like. Since this is Google, it works by tracking your listening habits, of course.
"Discovering new music you'll love should be easy, too. Starting this week, our latest feature -- New Release Radio -- will serve you new releases based on your personal tastes, so you can stay up to date with the freshest tunes. The station uses machine learning to select singles and album releases from the past two weeks based on your listening history and musical preferences. It's a really quick way to check out all-new music that's tailored just for you," says Dharti Dhami, Tech Lead Manager, Google Play Music.
ALSO READ: JBL Flip 4 waterproof Bluetooth speaker will make your summer lit [Review]
Dhami further says, "As part of our global partnership with Samsung, we gathered feedback on New Release Radio from Samsung users through an early access program. The response has been great, and now we can't wait for you to try it! You can find New Release Radio throughout Google Play Music, or by searching for 'New Release Radio.' The station is available to free radio listeners and subscribers globally and will be constantly updated with the latest new releases."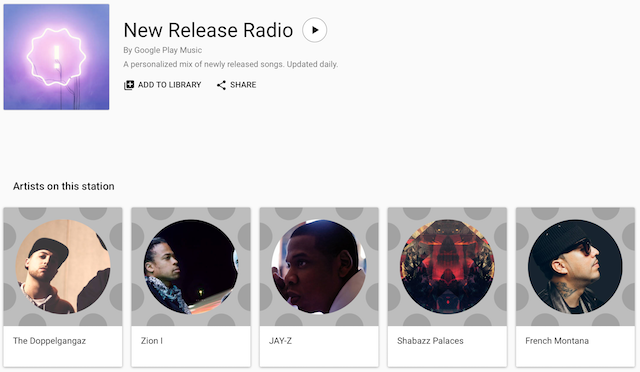 To test this new feature out, I logged into my Google Play Music account on the web and was surprised to see it was offered to non-paying customers too. Despite having not used the service in years, the machine learning was successful in recognizing my affinity for Hip-Hop. It served up new songs from Jay-Z and French Montana; I was already aware of the albums from them, however. Google did tip me off to a pretty dope new Remix EP from Zion I called "Wake Up" that I didn't know about -- Apple Music failed to tell me about it.
If you are a Google Play Music user and you want to give it a go, you can access "New Release Radio" here. If it turns you onto some new music that you like but weren't aware of, tell me about it in the comments below.