ZTE Blade Spark is a really sweet Android smartphone for under $100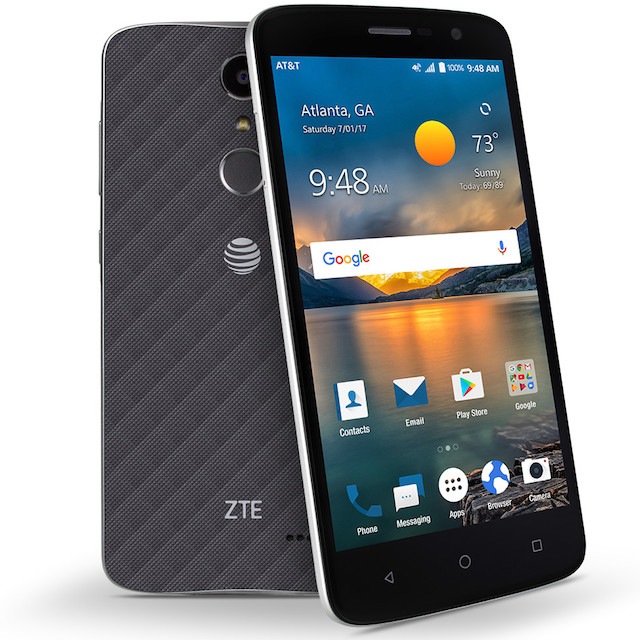 While Apple iPhone smartphones are rather expensive, I am willing to pay a premium for one. After all, I like the build quality, and more importantly, I love the iOS operating system. With all of that said, it is getting harder and harder to justify that premium. You see, there are some very impressive Android phones for super-low prices that could make you think twice. Even if you aren't a fan of Google's operating system, it is hard not to be tempted.
Case in point, today ZTE announces a beautiful smartphone running the latest Android 7.1.1 for $99. No, that is not a typo. For under $100 you can score a truly sweet device for AT&T prepaid service. Called "Blade Spark," it has a 5.5-inch display, 3140 mAh battery, a fingerprint reader, and expandable storage via micro SD. OK, sure, the 1.4GHz QualComm Snapdragon 425 processor isn't top of the line, and the 720p screen is a tad disappointing, but it should be good enough for many consumers -- especially at this price.
"The ZTE Blade Spark is a great addition to the Blade series which continues to demonstrate how the company continues to bring innovation and affordability to our smartphone line up, while bringing a little something that will delightfully surprise customers in what they can get with AT&T prepaid. This value-packed smartphone delivers the promise that ZTE will lead in bringing high-end features for consumers of all needs," says Lixin Cheng, CEO, ZTE Mobile Devices.
There are other areas where the specs are a bit underwhelming. There is only 2GB of RAM, which isn't horrible, but lacking compared to many other smartphones. Also, internal storage is a mere 16GB, which the company says leaves 7GB for the user after all the pre-installed stuff. While not a huge deal, the Wi-Fi is only 802.11b/g/n -- there is no ac to be found.
ALSO READ: Amazon adds more Android 'Prime Exclusive Phones' from Nokia, Motorola, and Alcatel
Regarding cameras, the rear variant offers 13MP and can shoot video at up to 1080p -- no 4K, sadly. While the 5MP front-facing camera is nothing to be excited about, there is one aspect that sort of is -- a dedicated selfie button. On the side of the phone there is a button to assist in taking those types of photos. This is good, as it can be awkward to take a selfie while tapping the screen.
If you want to buy this impressive smartphone for $99, you can get it immediately here. Keep in mind, you must sign up for a cellular plan when purchasing. Plans start at $30/month, although the unlimited option can be had for just $60/month when you sign up for auto-pay billing.