Facebook rolls out Explore Feed, a new way to discover posts and content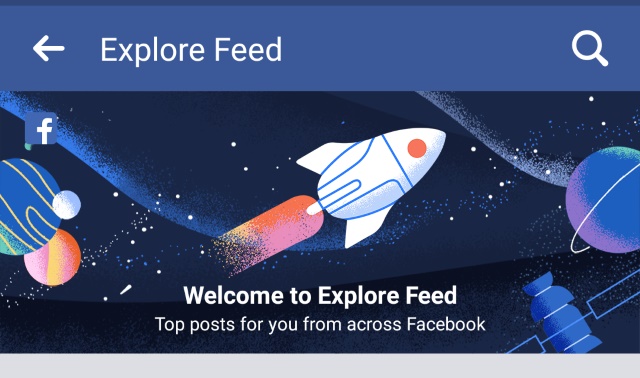 Over the years Facebook has done plenty of tinkering with the News Feed -- and not always for the better. Like Google, the social network frequently experiments with new ideas, and groups of users are often used to beta test features. One such recent experiment saw the arrival of a new version of the timeline for some users via a rocket icon in the Facebook app.
Now this new option is rolling out on a wider scale. Known as Explore Feed -- and retaining the rocket icon from beta testing -- the idea is to encourage Facebook users to look at more content on the network rather than just the post of their friends and pages they follow. You'd be forgiven for missing the option as it's not entirely obvious.
To access Explore Feed, fire up the Facebook app on your Android phone or iPhone and hit the more/hamburger/three stripes button to the upper right of the screen. In the list that appears, you should see an entry labelled Explorer Feed --this is what you're looking for, so give it a tap.
Facebook describes what is then displayed as "top posts for you from across Facebook." It's made up of a combination of content from pages you don't currently follow, but has proved popular with your friends, or with Facebook users in general.
In a statement to TechCrunch, a Facebook spokesperson said:
We are testing a complementary feed of popular articles, videos, and photos, customized for each person based on content that might be interesting to them. We've heard from people that they want an easy way to explore new content they haven't connected with yet.
At the moment, Explore Feed is only showing up in Facebook's mobile apps, and the company has not said whether it will be making its way to the browser-based version of the social network. It's also not clear if Explore Feed will be promoted from the More menu into something more accessible, or if it will become more customizable. Time will tell.
In the meantime, check it out for yourself and see what you think.