Petcube Bites Treat Cam lets you reward your doggo or kitty when away from home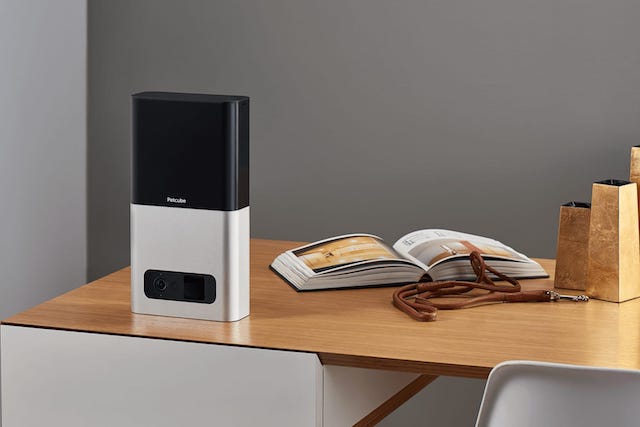 Dogs are the best; certainly better than cats. I mean, litter boxes -- am I right? OK, cats are pretty cool too. Hell, all pets are wonderful -- except maybe snakes. Pets bring joy to our lives and provide unconditional love. After a hard day at work, petting your doggo or kitty can release stress and make everything feel alright.
Sadly, we can't be with our pets all the time -- we have to leave the house to earn money so we can buy them treats and toys. It can be heartbreaking to walk out the door while they look at you with sad eyes. Thankfully, Wi-Fi cameras allow us to see our furry friends even when we aren't home. Some models even let you interact with two-way audio. Today, a new product takes this a step further. The "Petcube Bites Treat Cam," as it is called, quite literally is a camera that remotely dispenses treats. While not the first such product to do so, it looks particularly elegant.
"Petcube Bites treat cam, available for purchase on July 24, can fling treats varying distances, and comes with a high-capacity two-pound container that automatically tracks treat volume. When the supply gets low, users are notified and can reorder treats instantly via the Petcube app. The device features advanced camera capabilities including 1080p HD video, 138-degree wide angle lens, night vision, digital zoom, 24/7 video cloud recording, sound and motion alerts, and two-way audio for real-time chat," says Petcube.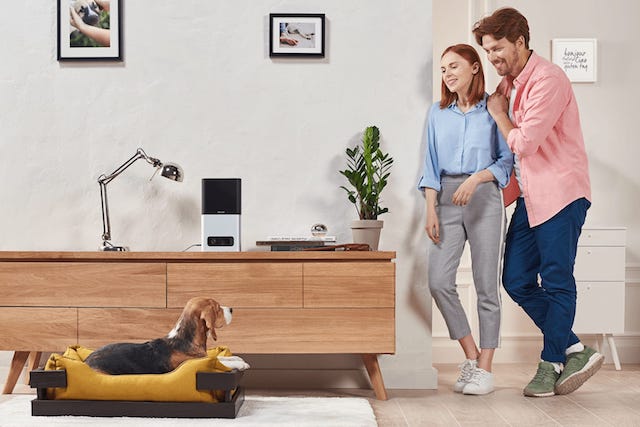 The company further says, "Petcube Bites is controlled through the Petcube app, which allows owners to see, talk and interact with their pets remotely. It also gives them the option to share real-time video access to their pet with friends, family, or even members of the Petcube community. Additionally, device owners can post livestream videos of their pets on their Facebook page via the app."
As you can see in the above video, the app (for iOS and Android) is rather well-designed. I particularly like the swiping action that launches the treat. It should make the owner feel like they are actually tossing it to the pup or cat. It can alert you to movement or loud noises in the house, so you know when your pet is being playful or mischievous. You can even set up multiple units so you can track the pet from room to room.
ALSO READ: Win an Ultimate Ears WONDERBOOM waterproof Bluetooth speaker [Giveaway]
Buying multiple Petcube Bites Treat Cam devices would prove costly, however, as each one costs $249 -- treats not included. While the launch date of July 24 will only see it for sale at Amazon or from Petcube directly, the company promises a larger rollout later, including stores like Best Buy and Petco. The only color at launch is Matte Silver, but there are two more options due in the fall -- Rose Gold and Carbon Black.
Will you be purchasing the Petcube Bites Treat Cam so you can show your pet treat-based love throughout the day? Tell me in the comments below.