Zoho launches one-stop cloud business suite for SMBs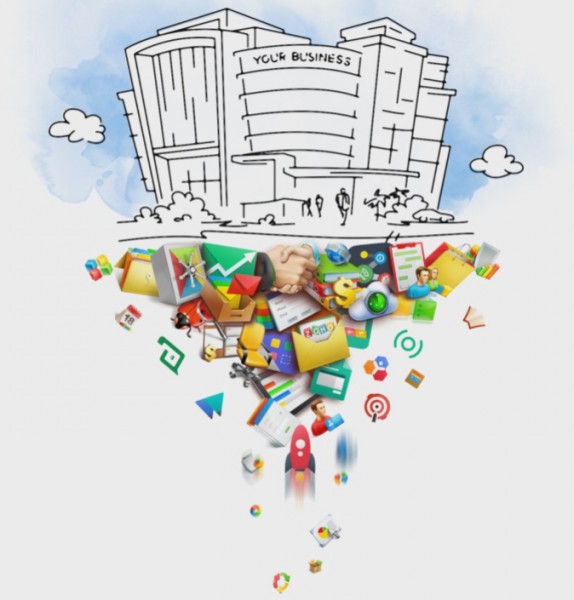 Productivity software company Zoho has long offered packages for CRM, business email and more.
It's now going after the SMB market with the launch of Zoho One, an all-in-one cloud business suite offering straightforward pricing and centralized control.
Zoho One offers businesses all the applications they need to acquire and serve customers (marketing, sales, and support apps); run operations (finance, recruiting, and related HR apps); and provide all the tools for employees to work collaboratively (office suite, mail, personal productivity, and collaboration apps). They can also build custom apps for unique business needs and put them under the same umbrella.
Altogether there are over 35 applications, plus complementary mobile and native apps along with several browser extensions and extras. This means Zoho One offers the broadest suite of business applications on the market along with an administrative control panel for centralized administration and provisioning.
"Zoho One is a culmination of a vision that's about two years old, to put together all of the software that a company needs to run itself," says Zoho's chief strategy officer, Vijay Sundaram. "It's the only package that has this broad a scope, spanning all of a customer's business functions. It's also very simple, it's offered as one package, one invoice and one service level agreement. It has simple pricing, in the US it's $1 a day per employee, and it can be deployed and provisioned via one central console that handles access control too."
The whole package has contextual integration to allow relevant information to be shared across apps and provide the best data for business decisions. Zoho One applications also integrate with other leading third-party software applications.
Zoho One is available worldwide from today. You can find out more and sign up for a 30-day free trial on the Zoho website.