1Password updates Windows edition with One-Time Password clipboard support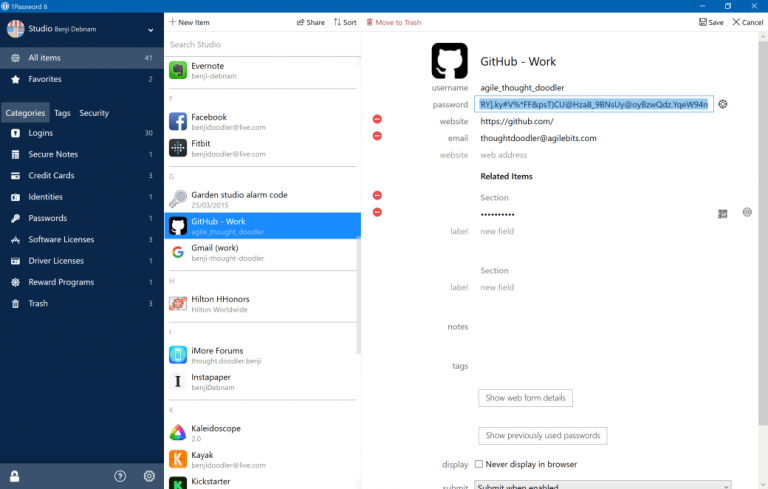 A password manager should be an essential tool. Unless you're prepared to use the same password across many sites (which is a huge security hazard) or have a memory like Einstein, trying to remember all your passwords is nearly impossible.
One solution would be to write your passwords on paper, which you keep at home. We know people that do this and there's nothing wrong with a hard copy, provided it's kept super-safe. Problem is, if you need to access a website when you holiday or on the road, you don't have your passwords to hand.
The obvious solution is a secure password manager and our favorite is the cross-platform 1Password, which has just been updated with One Time Passwords (OTPs) support for the Windows edition.
As a primary Mac-designed application, 1Password lags behind on the Windows operating system, but don't let this put you off this fantastic commercial password manager. Quite simply, it enables you to store your passwords, personal data and other login information in one secure vault where only you have access. It will then synchronize your data across devices, so you can as easily retrieve and use your passwords on your iPad as you could on your laptop.
So, what's new in 1Password for Windows 6.7? The primary addition is support for One Time Passwords (OTPs), which are also temporarily copied to your clipboard. These passwords are usually used on a temporary computer, such as a workstation in a hotel reception, where you need access to a website, but don't want the computer to store the password on its hard drive for others to access.
Other additions are relatively minor but include faster synchronization between your device and the 1password.com server. 1Password mini receives improved alerts whilst a whole host of enhancements such as more integrated Chrome and Firefox browser plugins are included.