LG confirms its next flagship smartphone has a 6-inch plastic OLED FullVision display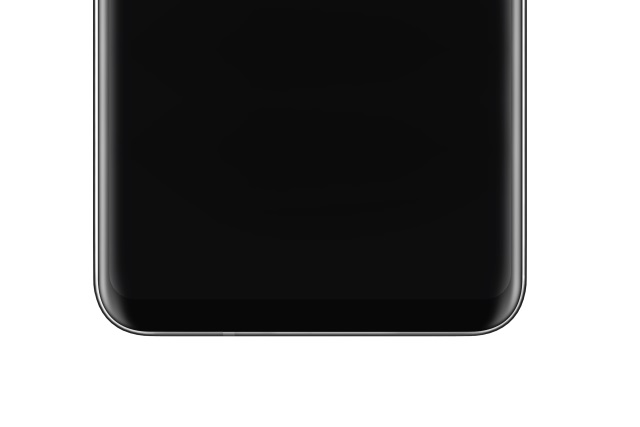 LG has confirmed rumors that its next flagship smartphone will feature a 6-inch OLED screen. While the Korean company does not reveal the name of the handset, it is believed to be the V30 which is due to be revealed very soon.
Despite the giant size of the screen, the overall size of the phone is smaller than last year's LG V20; the company says this is thanks to a reduction in bezel size. The QHD+ OLED screen will also feature curved edges to improve ergonomics and, despite being plastic, there's still protection from Corning Gorilla Glass 5.
LG points out that this will be its first OLED smartphone since the LG G Flex 2 in 2015, and its largest screen in four years. A reduction in bezel size is key to the look and feel of this upcoming flagship: "As the upper and lower bezels have been reduced by 20 and 50 percent when compared to the V20, the LG logo has been moved from the bottom of the display to the back of the phone to maximize viewable screen space."
Sharing details about the new screen, LG says:
The FullVision display's immersive and expansive visual experience is enhanced on the 4.15 million pixels of the QHD+ (1440 x 2880) OLED screen. Superb image quality is achieved via emissive OLED technology which reproduces perfect black and colors with greater accuracy across a wider color spectrum.  By implementing optimal image algorithms gleaned from years of OLED research and development, visuals on this OLED display deliver 148 percent of the sRGB color space for digital images and 109 percent of the DCI-P3 2 color space for digital cinema. Another intrinsic advantage of OLED technology is operational response time, which is tens of times faster than LCD. This accelerated response time effectively eliminates afterimages, an important consideration for action movies and VR. And with support for HDR10, watching compatible movies and videos on this display offers a whole new eye-opening experience.
There's also the promise that OLED's "burn in" problem has been eliminated, and lower power requirements which will help to improve battery life.
We should know more on August 31 when LG unveils its latest phone at the IFA show in Berlin.