Firefox 55 unveils performance improvements and new features aplenty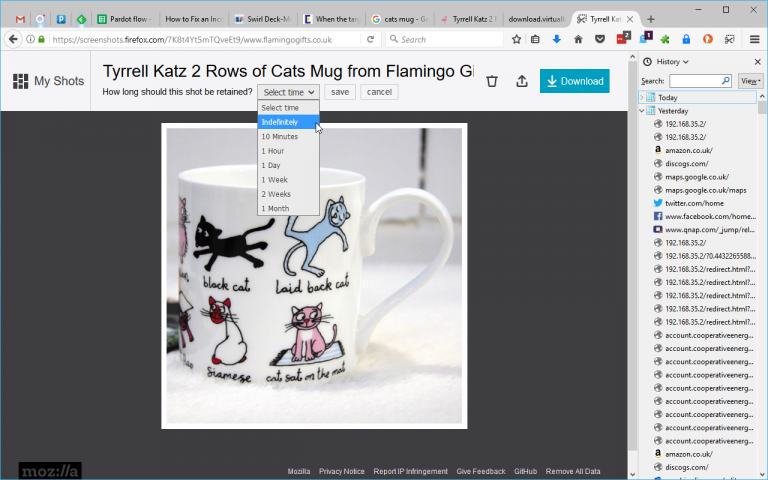 Mozilla has unveiled one of the biggest updates to Firefox yet with its release of Firefox 55.0 for Windows, Mac and Linux. Firefox for Android 55.0 is also due imminently.
Firefox 55's many highlights include instant restoration of browsing sessions with a large number of tabs, the ability to reposition the sidebar and a feature for grabbing screenshots of web pages direct from the browser itself.
Firefox 55 opens with a major performance boost -- when reopening with a large number of open tabs, users should find the browser jumps back to life much quicker than before, with many pages skipping the reloading process.
Advanced users gain two new performance tweaks -- "Use hardware acceleration when available" and "Set maximum content processes" -- that can be set via Options > General (untick "Use recommended performance settings").
Windows 10 Anniversary Edition PCs gain support for Hardware VP9 acceleration where supported to help reduce CPU usage and lengthen battery life.
The Firefox sidebar -- which can house bookmarks, history or synced tabs -- can now be placed on the right side of the program window by clicking the header at the top and choosing "Move Sidebar to Right."
Selected users gain the ability to take screenshots from within Firefox itself -- no add-ons required. Those chosen as part of the A/B testing program will see a scissors icon representing the new feature in the program toolbar. Click this, then click or drag to select a region to grab.
Shots can also be downloaded (PNG format) or saved to a personal cloud-based screenshots library where users can then copy the image to the clipboard or shared via social media or web link. By default, all screenshots are retained for two weeks before "expiring", but users can manually delete at any time or extend the deadline.
If the screenshot tool doesn't appear, users can switch it on manually via about:config. Search for "extensions.screenshots.system-disabled" and double-click it to change the value to "false." The tool will instantly appear.
More changes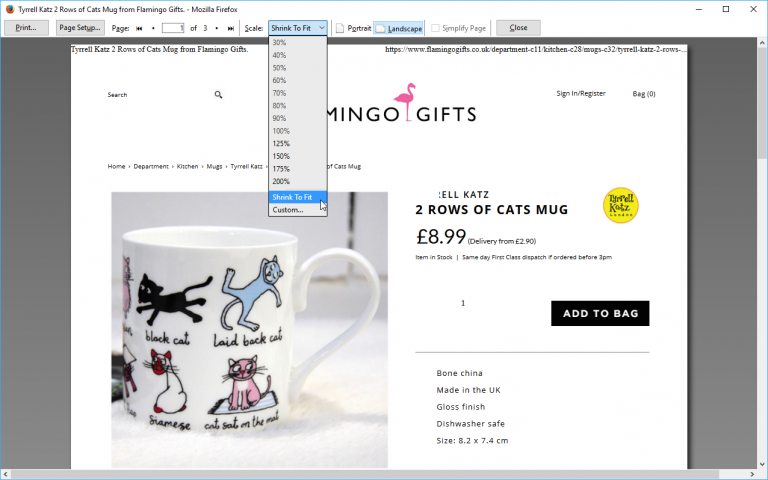 Platform-specific additions include MacOS users gaining the ability to set custom shortcuts to menu items, while the Windows stub installer now automatically installs 64-bit Firefox on 64-bit systems with more than 2GB RAM.
The stub installer has also been streamlined -- users must download the full version to retain access to advanced install options.
Firefox 55 also introduces WebVR, which allows users to use virtual reality devices with the web, while users can now simplify print jobs from within the Print Preview dialog.
WebRTC also adds support for stereo microphones, while the Adobe Flash plugin will progressively be made click-to-activate by default and only support http:// and https:// URL schemes.
Major profile changes mean that after upgrading to Firefox 55, users can no longer downgrade to an earlier version without breaking the profile.
The Location bar now provides search suggestions by default for anyone who hasn't opted out of the feature (Options > Search). It also prefers secure hosts when available and promises to make searches easy with any installed engine.
The update is rounded off with the promise of a less intrusive modernized application update UI. There are also numerous developer updates.
Firefox 55.0 is available now as a free, open-source download for supported versions of Windows, Mac and Linux. Also due for release is Firefox for Android 55.0, which introduces support for reordering tab by tapping and holding a tab in the tabs tray or the tab strip on tablets. It will also be the last version of Firefox to support Android 4.0. Video decoders will also be shut down when invisible to help power conservation and free limited hardware resources.