Microsoft launches new Outlook.com beta -- here's how to try it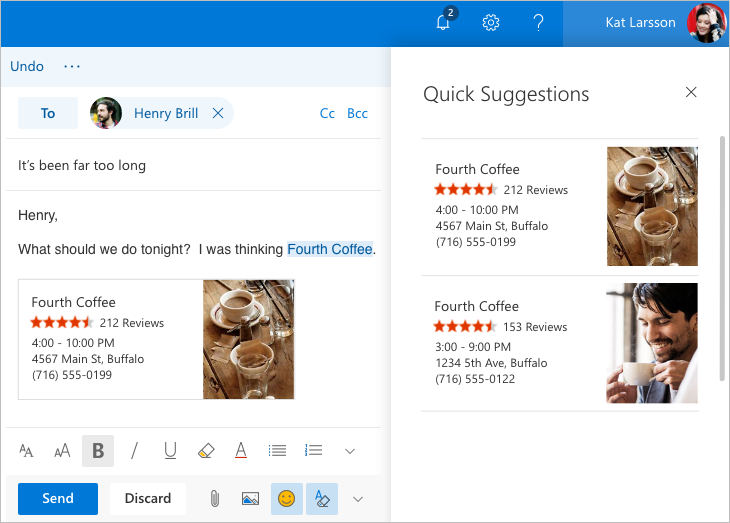 Outlook.com struggles a bit in the shadow of Google's Gmail. While the latter is incredibly popular, Microsoft's webmail service fails to attract users in the same way, which is a shame because it has a lot to offer.
It might be pulling in more users soon though, as Outlook.com is set to receive a big makeover that, in Microsoft's own words, takes advantage of "recent advances in programming, design, and artificial intelligence." Among the promised changes are improved performance, a smarter inbox, and better personalization. If you want to try it out, you can. This is what you need to do.
To opt-in to the new Outlook.com beta, sign into the webmail service and look for a Try the beta toggle at the top-right of your inbox. Don't see it? Microsoft is rolling out the feature right now, but -- as with all Microsoft rollouts -- it will likely be a while before it's available to all. Keep checking back regularly but be prepared to wait a few weeks.
Once the toggle arrives, you can begin trying the new beta. You'll be able to switch between the new and old style at any time.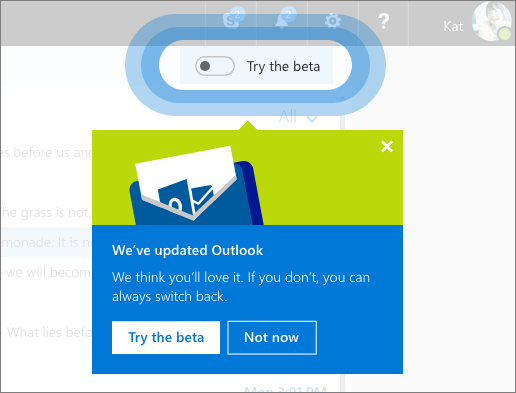 As for what's new or improved, Microsoft lists the following:
A faster experience

We're implementing a more responsive web development framework that delivers an upgraded search feature, a fresher look with a modern conversation style and a new design to let you see, read, and attach files and photos faster.

A smarter inbox

Your inbox now shows you Quick Suggestions as you type -- so you can easily add information about restaurants, flights, or your favorite teams' schedules to your conversations. An improved photo experience puts all the pictures sent or received in your email in one place and makes it easier to share them with others. The new modern conversation style makes it easier to manage and preview photos and attachments.

Better personalization

You can personalize your inbox with your favorite people and folders to make it easier to find the friends, files, and conversations that matter to you and give your communications a personal touch with an easier way to access tons of expressions, including popular emojis and GIFs right inside Outlook.
This is just the start however. Additional enhancements will be rolled out in the coming months, and will include updates to Calendar and People.