Intel's new 8th-gen Core processors promise massive performance gains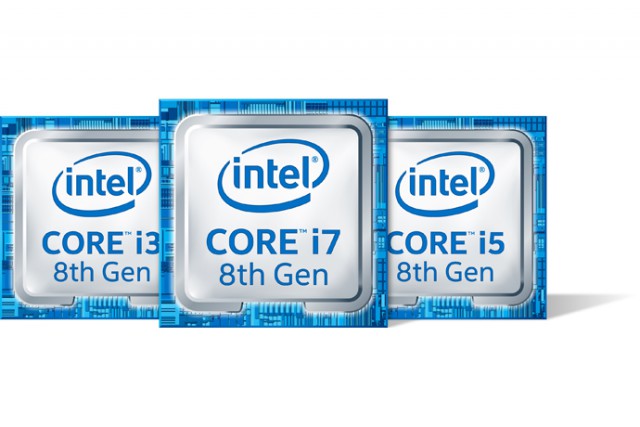 Intel today unveils a new generation of Core processors, promising a massive performance improvement over the Kaby Lake range announced nearly a year ago.
Just how big of a gain can you expect? Intel says that the 8th-gen Core line is up to 40 percent faster over the previous generation. Compared to a "five-year-old machine," however, the difference is even more substantial, delivering a boost in performance of up to 200 percent.
The performance gains Intel touts come from benchmark results from SYSmark 2014 SE, using reference Intel setups. If you look at more concrete applications, in photo editing and slideshow creation, based on the Content Creation Multitasking Workload, the 8th-gen is up to 48 percent faster than its predecessor.
The 8th-gen Core range will include some of Intel's first 10nm processors, the company says, and is rolling out starting today, with the mobile options.
The first Core i5 and Core i7 chips in the 8th-generation Core lineup will be available at the beginning of September. In total, there will be over 145 designs available.
Intel says that it will offer more information about the 8th-gen Core lineup later today, at 8am PDT on Facebook. Check out its page in a few hours to learn more about it.