Online abusers face stiffer penalties as social media hate crime will be treated as seriously as face-to-face offenses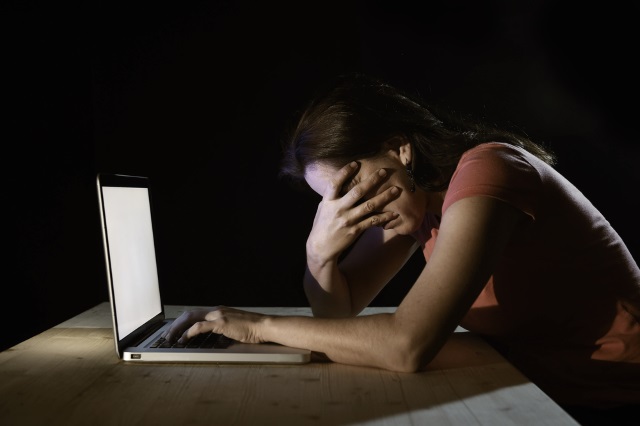 Online hate crimes are to be treated as seriously as abuse offenses committed offline as the UK's Crown Prosecution Service (CPS) aims to crack down on abuse and harassment on the likes of Facebook and Twitter. New policies covering hate crime relating to race, religion disability, sexuality -- including, for the first time, specific bisexual hate crimes -- will lead to harsher sentences for offenders.
Alison Saunders, director of public prosecutions, wants to do more to fight online abuse because of the risk of it escalating into the sort of extremist hate seen in relation to events in Charlottesville. She says that abuse of all kind, and on all platforms, should be treated with equal severity.
The CPS defines hate crime as "any criminal offence which is perceived by the victim or any other person, to be motivated by a hostility or prejudice," and instances are on the increase. Writing in the Guardian, Saunders says: "Left unchallenged, even low-level offending can subsequently fuel the kind of dangerous hostility that has been plastered across our media in recent days. That is why countering it is a priority for the CPS."
Saunders goes on to say:
Whether shouted in their face on the street, daubed on their wall or tweeted into their living room, the impact of hateful abuse on a victim can be equally devastating.
With an increasing number of hate crime being carried out online, the Crown Prosecution Service is eager to take action. The belief is that physical hate crimes and online abuse share a common thread -- namely "the desire to undermine and instil fear in those they target, both individually and collectively."
Saunders says:
My message to victims is that the CPS, police and others in the criminal justice system are ready to listen and, where we have the evidence, to hold those committing hate crimes to account. Victims should not suffer in silence and, as our new guidance makes clear, victims can be supported at all stages of the criminal justice process. Whether you are a gay man who fears being "outed" in court, a Jewish woman intimidated at the prospect of facing her abuser once more, or a disabled person who doubts they will be believed, you will have more support and protection than ever before.

Hate crime of any form is not only damaging for individuals but also for society as a whole, where it sows seeds of division and intolerance.
The new policies would affect prosecutions in England and Wales.
Image credit: focuspocusltd / despositphotos