Micro Drone 3.0: A fun to fly, affordable drone for everyone [Review]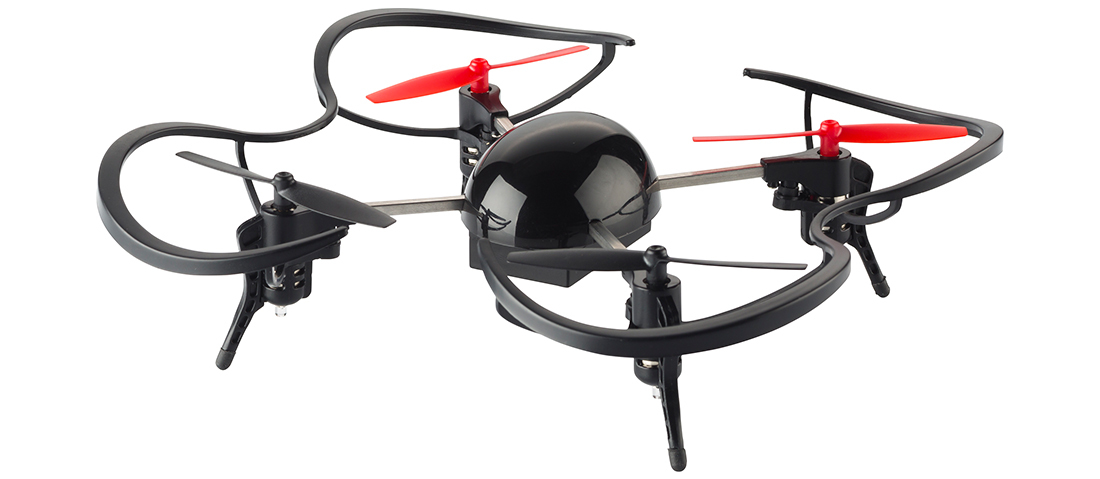 Drones are great fun to fly, and if you've never had the chance to pilot one the Micro Drone 3.0 is a good place to start. The personal drone is easy enough for beginners to master, but with enough options to please more expert pilots.
Micro Drone 3.0 is small enough to fit in your hand, but offers pretty much everything you'll require, including sensor-assisted flying, inverted flying, a camera port, and first-person view piloting.
Inside the box you'll find the drone itself, the 2.4GHz handset to control it, a rechargeable battery, USB charger dock, a set of propeller guards, four spare standard blades and four inverted blades, and the instruction book. You can add a HD video camera module to the drone (it attaches magnetically to the battery), but this is sold separately.
To get started, you just need to put 4xAA batteries into the handset, and attach the rechargeable battery to the drone. LEDs on the drone's legs show you which way the drone is facing (blue is back, white is front) as well as whether it has a signal or not. Turn on the handset, wait for the connection to the drone to be made, and you're ready to begin flying.
If you haven't piloted a drone before, you'll want to read through the instruction manual to understand how it works. You'll also want to make your first flight outdoors, and somewhere with plenty of open space so you don't crash into things. The Micro Drone is pretty robust, and I've found it's capable of taking a fair amount of battering without issue.
There are three speeds on offer -- Slow (for beginners), Fast (highly responsive), and Insane (for experts). You can switch between these modes using the toggle on the handset. There are also trim settings which you can set for more balance flying.
The drone offers smart orientation and return home functionality, but before you can use those you'll need to set a gyro home point which you do by holding both control sticks to the bottom right corner for five seconds.
There are two flight control modes available -- Mode 2 and Mode 4 -- and these essentially swap the roll and turn commands. In Mode 2, the left stick is used for turning, and in Mode 4 it's for rolling. Just choose the mode you're comfortable with and forget the other.
The handset is rather on the large side, but if you prefer you can install the free app and pilot the drone using your smartphone. If you have the camera module installed this gives you the opportunity to fly from a first person view. You have the choice of viewing full screen or 3D split screen which will let you experience the flight through a VR headset. I don't have the camera module, unfortunately, so I didn't get the chance to try this out for myself.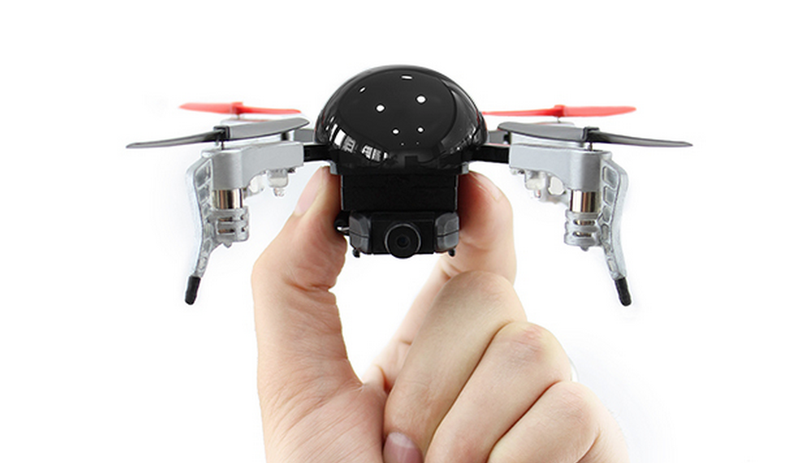 Micro Drone 3.0 is very easy to fly, and master -- it's capable of some great tricks -- and I'd certainly recommend it.
It's available from Wellbots priced at $115.90 with free shipping in the US. Wellbots is currently running a deal whereby you can get 10 percent off by using the code SUMMER10.