Google Play Protect branding to be added to certified Android devices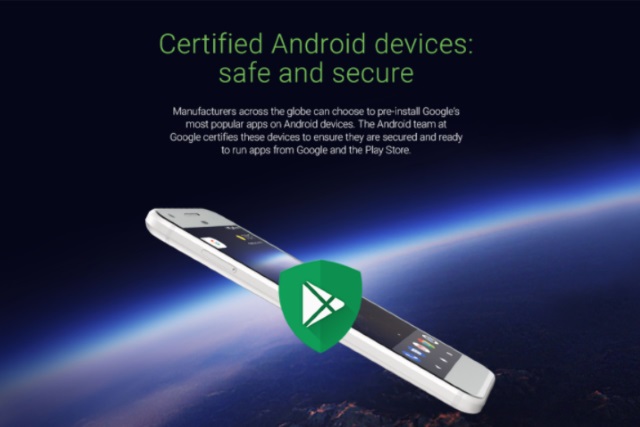 Google Play Protect is the company's latest attempt to prevent Android users from being tricked into installing malware or insecure apps. As an extension of this, Google is introducing a branding program that will see the Google Play Protect logo added to certified Android devices.
The certification of Android phones and tablets is not a new concept -- it's something that Google has been doing for a while. But the new branding on packaging will help buyers identify devices that Google has approved, and it should also encourage more manufacturers to submit their hardware for certification.
Nothing about the certification program itself is changing: it just gives manufacturers the chance to earn a logo by complying with compatibility standards, as well as pre-installing only verified apps. By introducing the logo to the packaging, Google is able to make it clear to customers that more is being done to ensure security.
The announcement about the packaging logo was made on the Google India blog, but it's something that will be in effect worldwide:
Google provides certification for Android devices to make sure users receive secure and stable experiences. We work with manufacturers across the globe to run hundreds of compatibility tests that ensure devices adhere to the Android security and permissions model. These tests also verify that the Google apps pre-installed on devices are authentic, and that apps from the Play Store can work as intended.

Certified devices also come with Google Play Protect out-of-the-box, providing users with a suite of security features that include automatic device scanning for malware. This provides baseline protection against malware, privacy hacks and more.

Today, hundreds of licensed manufacturers offer a great experience by getting their devices certified. You can find the list of our partners here. And when you shop for a new Android phone or tablet, we recommend asking for a certified device or looking for the Google Play Protect logo on the box, to make sure it brings the benefits of certification and additional layers of security provided by Play Protect.
There's more information over on the new Certified Android devices page.