Download new LibreELEC Krypton -- Kodi TV and movie addons like Exodus and Covenant should work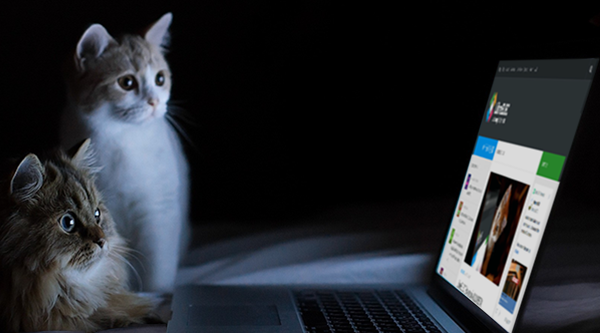 Linux and Kodi go so well together. If you want to set up a lightweight media center distribution, you should look no further than LibreELEC. This open source Linux-based operating system exists solely to run Kodi, making it work on fairly meager hardware, such as a Raspberry Pi.
Today, a new LibreELEC Krypton version gets a release -- 8.1.1 BETA. If you are worried about compatibility with your favorite addons such as Exodus and Covenant, don't -- they should work absolutely fine. Of course, if you do encounter any issues, it can be very easy to go back. Might as well have the latest and greatest, right?
"This is the second BETA of our 8.2 release; a mid-year version bump to enhance hardware support and capabilities. This beta addresses issues in our OVA image, a Broadcom WIFI firmware vulnerability for Raspberry Pi 3 and Zero W users, and MPEG issues seen with some nVidia cards. It also adds support for the inexpensive Xbox ONE (DVB-C/T/T2) USB tuner (about €12 on eBay), and LibreELEC settings gains new options for changing the embedded Samba server Workgroup and adjusting the SMB protocol versions supported for security and SMB share compatibility. Kodi is bumped to 17.4 final," says The LibreELEC Team.
ALSO READ: MK Plex add-on for Kodi killed off by legal letter to TVAddons
The team shares the following significant changes.
Fix VMware OVF template, drop OVA .img suffix and force 'installer' mode
Update RPi kernel to 4.9.43
Update RPi wifi firmware to resolve CVE-2017-9417 (Broadpwn)
Update to Samba 4.6.7
Update to Kodi 17.4 final
Update nVidia main driver to 384.69
Update LibreELEC settings add-on to expose more Samba config options
Revert Hauppauge DualHD tuner support (back to single-tuner, which works)
Add support for Xbox ONE (DVB-C/T/T2) USB tuner
If you want to download LibreELEC Krypton v8.1.1 BETA, please use one of the following links based on your hardware.
New installations using the LibreELEC USB-SD Creator app
LibreELEC.USB-SD.Creator.Linux-32bit.bin (info)
LibreELEC.USB-SD.Creator.Linux-64bit.bin (info)
LibreELEC.USB-SD.Creator.macOS.dmg (info)
LibreELEC.USB-SD.Creator.Win32.exe (info)
New installation using 3rd party USB or SD writer apps (.img.gz)
LibreELEC-Generic.x86_64-8.1.1.img.gz (info)
LibreELEC-RPi.arm-8.1.1.img.gz (info)
LibreELEC-RPi2.arm-8.1.1.img.gz (info)
LibreELEC-Slice.arm-8.1.1.img.gz (info)
LibreELEC-Slice3.arm-8.1.1.img.gz (info)
LibreELEC-imx6.arm-8.1.1.img.gz (info)
LibreELEC-Odroid_C2.aarch64-8.1.1.img.gz (info)
LibreELEC-WeTek_Play.arm-8.1.1.img.gz (info)
LibreELEC-WeTek_Core.arm-8.1.1.img.gz (info)
LibreELEC-WeTek_Hub.aarch64-8.1.1.img.gz (info)
LibreELEC-WeTek_Play_2.aarch64-8.1.1.img.gz (info)
New Install to WeTek internal NAND (.zip)
LibreELEC-WeTek_Play.arm-8.1.1.zip (info)
LibreELEC-WeTek_Core.arm-8.1.1.zip (info)
LibreELEC-WeTek_Hub.aarch64-8.1.1.zip (info)
LibreELEC-WeTek_Play_2.aarch64-8.1.1.zip (info)
Manual Update from LibreELEC 7.0, 8.0, or OpenELEC (.tar)
LibreELEC-Generic.x86_64-8.1.1.tar (info)
LibreELEC-RPi.arm-8.1.1.tar (info)
LibreELEC-RPi2.arm-8.1.1.tar (info)
LibreELEC-Slice.arm-8.1.1.tar (info)
LibreELEC-Slice3.arm-8.1.1.tar (info)
LibreELEC-imx6.arm-8.1.1.tar (info)
LibreELEC-Odroid_C2.aarch64-8.1.1.tar (info)
LibreELEC-WeTek_Play.arm-8.1.1.tar (info)
LibreELEC-WeTek_Core.arm-8.1.1.tar (info)
LibreELEC-WeTek_Hub.arm-8.1.1.tar (info)
LibreELEC-WeTek_Play_2.arm-8.1.1.tar (info)