Huawei sells more smartphones than Apple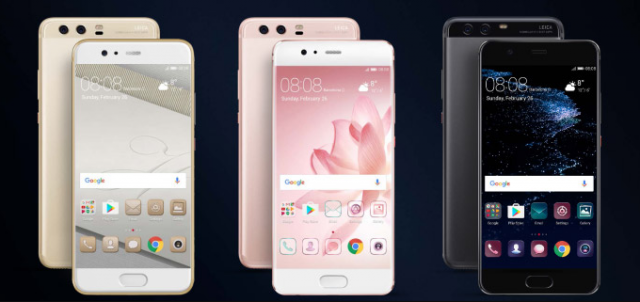 With a couple of notable exceptions, Apple consistently ranks as the second largest smartphone manufacturer based on sales. It's something that we've become accustomed to. No other vendor, except Samsung, has managed to beat it.
Well, until now, that is. According to a new report from Counterpoint, Apple was overtaken by Huawei, which posted a very strong performance towards the second half of the year.
"This is a significant milestone for Huawei, the largest Chinese smartphone brand with a growing global presence. It speaks volumes for this primarily network infrastructure vendor on how far it has grown in the consumer mobile handset space in the last three to four years. The global scale Huawei has been able to achieve can be attributed to its consistent investment in R&D and manufacturing, coupled with aggressive marketing and sales channel expansion," says Counterpoint research director Peter Richardson.
Huawei surpassed Apple for the first time in June, at a time in which iPhone sales took a hit. It continued to stay ahead of Apple in July as well, though the gap is narrower than in the previous month. We have no information from August, but it is possible that Huawei managed to retain its place last month as well.
Apple is not at its strongest in the quarter before new iPhones launch. However, it has its best quarter of the year the next one, which is when it is very likely for the company to reclaim the second place on the podium. The iPhone 8 and the iPhone 7s and iPhone 7s Plus are expected to be unveiled next week, and go on sale in the following weeks.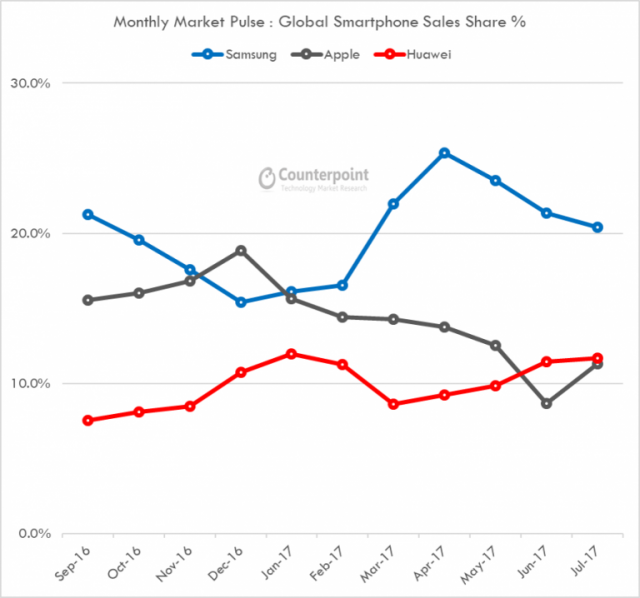 Counterpoint's report also reveals information about the most popular smartphones in July. The list is lead by the iPhone 7, which is followed by the iPhone 7 Plus and the Oppo R11. There is no Huawei device in the top 10, but there are four Samsung smartphones listed, namely the Galaxy S8, Galaxy S8 Plus, Galaxy J7 Prime and Galaxy A5 2017.