IBM offers free cyber security training to military veterans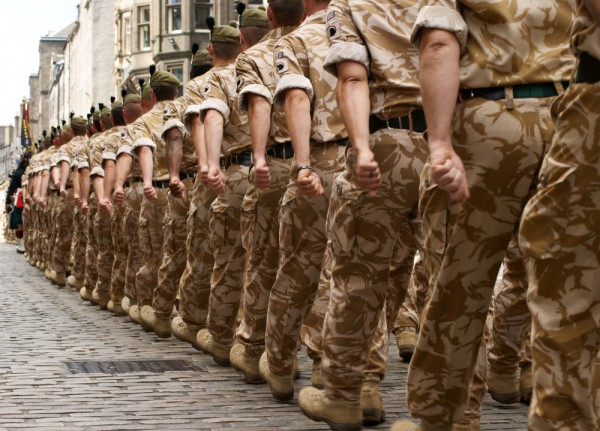 We've seen quite a bit recently about the difficulties of recruiting cyber security personnel, and how the skills needed for the role have changed.
In a new initiative, IBM in the UK is teaming up with ex-forces employment specialist SaluteMyJob and non-profit education body the Corsham Institute to offer a free cyber security training course for military veterans.
The certification in IBM security and analytics solutions teaches cyber security software skills to former and transitioning military personnel, and 100 veterans are expected to complete the course by 8th September. Designed to facilitate employment into cyber security roles, this IBM Corporate Citizenship initiative is part of a wider Veterans Employment Accelerator grant program in the US, Canada and now the UK.
"At IBM we recognize the value and skillset veterans can bring. IBM employs hundreds of veteran personnel in a range of roles," says Julian Meyrick, vice president at IBM Security Europe. "As I can attest from my own service in the British Army, many of the skills and experiences acquired working in the operations center of a warship, military unit or Royal Air Force (RAF) station are very relevant to the skills needed to deal with the types of incidents we encounter in cyber security daily. It makes perfect business sense to hire veterans into roles from threat monitoring analyst to penetration tester, security operations center (SOC) analyst and cyber operations manager; they come with relevant soft skills that are often difficult to interview for. With the right training and investment, hiring veterans can help with the huge challenge of closing the cyber security skills gap."
Courses take place at the Corsham Institute in South West England, the September training course will certify participating veterans in the use of IBM's QRadar cyber security software. The next course will take place on 30th October to 3rd November, with a focus on IBM's data analysis software, i2 Analyst's Notebook. Participants are awarded an IBM Open Badge certification on completion, which is recognized, respected and valued globally in the IT industry.
You can find out more about the scheme on the SaluteMyJob website.
Image Credit: StockCube / depositphotos.com