Xiaomi announces Mi Notebook Pro, new rival for 15-inch Apple MacBook Pro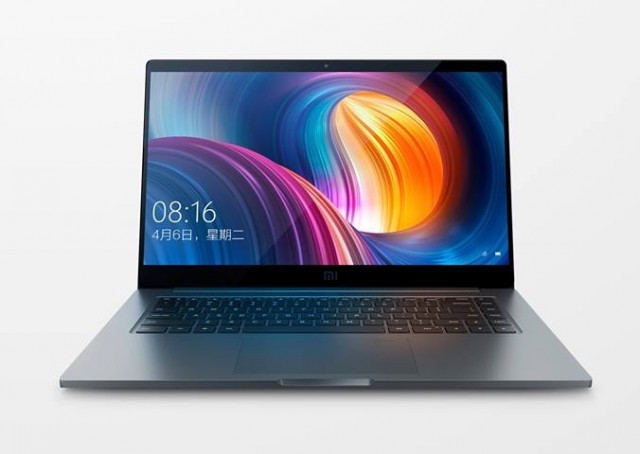 Xiaomi last year decided to take on Apple in the laptop market, introducing the Notebook Air as a rival to the MacBook and MacBook Air. And today, Xiaomi announces its answer to the 15-inch MacBook Pro as well: the new Mi Notebook Pro.
Xiaomi has applied its usual recipe for the Mi Notebook Pro, creating an alternative to the 15-inch MacBook Pro that is significantly less expensive but still really well equipped for this segment. So, what does it have to offer?
The Mi Notebook Pro is offered in three models, all with 8th-gen Intel Core processors, Nvidia GeForce MX150 graphics with 2GB of RAM, a 256GB PCIe SSD, M.2 SATA for storage expansion, a space gray finish, and a fingerprint sensor. All come with a 15.6-inch display with a resolution of 1,920 by 1,080, which, based on my experience, is not an ideal configuration.
You will have to either squint to see text clearly if you do not like Windows 10's scaling, or use a less than ideal scaling setting, like 125 percent or 150 percent, to easily read what's on the screen. Many programs do not support those fully, so you end up with inconsistent font sizes and fuzzy text.
There's also a full-size backlit keyboard too, as you might expect, USB Type-C, Wi-Fi 802.11ac, Bluetooth 4.1, stereo Harman Infinity speakers, a front-facing camera, Corning Gorilla Glass, a large touchpad, and Windows 10 Home with Office Home and Student 2016 included.
The top-end Mi Notebook Pro gets a Core i7 8550U processor and 16GB of RAM. The mid-range option drops the RAM to 8GB, while the entry-level Mi Notebook Pro also drops the processor down to a Core i5 8250U.
The GeForce MX150 graphics can handle 4K output, via the USB Type-C port, up to 60Hz and up to 30Hz via HDMI. A maximum of three displays are supported. Xiaomi says that you can use two 4K monitors at the same time with the Mi Notebook Pro.
Xiaomi also says that users can expect up to six hours of video playback via Wi-Fi, nine hours of local video playback or 8.5 hours of Wi-Fi browsing from the Mi Notebook Pro running on just its internal battery.
The Mi Notebook Pro measures 360.7 x 243.6 x 15.9mm and weighs 1.95kg. It costs $1073 for the high-end configuration, $981 for the mid-ranger and $859 for the entry-level version. As far as availability goes, details are scant, but it will be available in China soon.