ADATA SE730H USB-C External SSD [Review]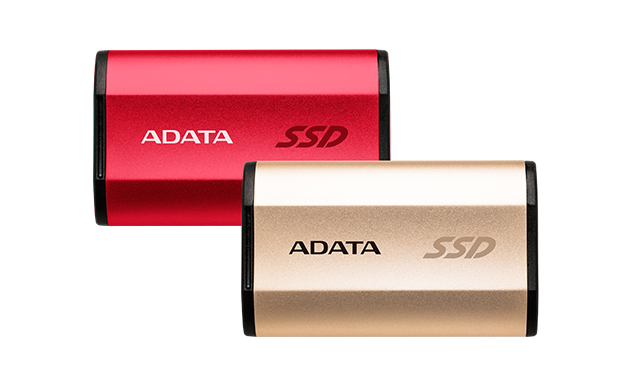 There are two very important technologies changing the computer landscape nowadays -- solid state drives and USB-C. SSDs are flash-based storage devices, meaning they are faster than traditional hard disk drives, while having no moving parts either. USB-C is just a connection type, but its reversible nature makes it an absolute dream for users -- Type-A connectors were a hassle as you had a 50-percent chance of inserting it incorrectly.
When these two things come together, you get a fast portable drive that can easily connect to the newest computers, such as the Apple MacBook Pro. I have been testing a very intriguing such external SSD lately from renowned company ADATA. This manufacturer is known for its high-quality memory products, such as RAM, flash drives, and solid state drives. The 512GB SSD I am testing, called "SE730H," is extremely small, very fast, and quite durable. It uses the USB 3.1 generation 2 interface.
Specifications
Color: Gold/Red
Capacity: 256GB/512GB
Dimensions (L x W x H): 72.7 x 44 x 12.2mm
Weight: 33g / 1.1oz
Interface: USB 3.1 Gen 2 Type-C
Operating system: Windows XP / Vista / 7 / 8 / 8.1 / 10, Mac OS X 10.6 or later, Linux Kernel 2.6 or later, Android 5.0 or later
Op. Temperature: 5°C (41°F) to 50°C (122°F)
Op. Voltage: DC 5V, 900mA
Accessories: USB 3.1 Gen 2 cable, Quick Start Guide
Warranty: 3 years
Unboxing
Impressions
Taking the ADATA SE730H USB-C External SSD out of the packaging, I was immediately impressed with the diminutive size. If you are looking for a drive to toss into a bag and not take up room, this certainly meets that need. Its aluminum body makes it quite durable too, so you don't have to constantly worry about it being damaged.
Speaking of durability, it is IP68 rated, meaning it can be submerged in up to 1.5 meters of water for an hour. Hopefully you never need to test that out, but as we saw with the recent hurricanes and subsequent flooding, it is nice to know that you won't necessarily lose precious files from a little water. It is also MIL-STD-810 rated for impact and shock resistance. The USB-C port on the drive is protected with an air-tight cap.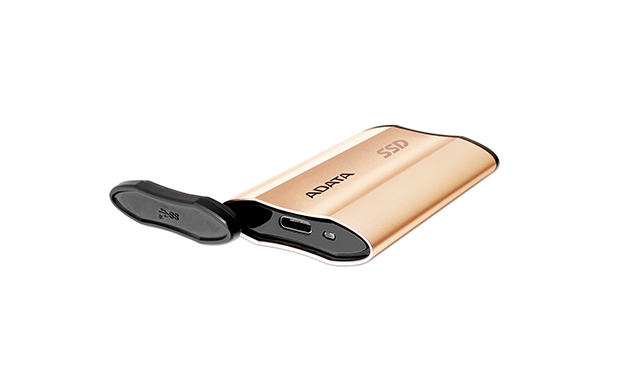 Removing the attached-cap, you will see the USB-C port and an activity light. This light will turn on when the drive is connected, and it will flash when the drive is in use for read or write. The included USB-C cable is quite short, maybe just 12 inches, which makes sense for portability. If you need a longer cord, that can be had on Amazon for under $10.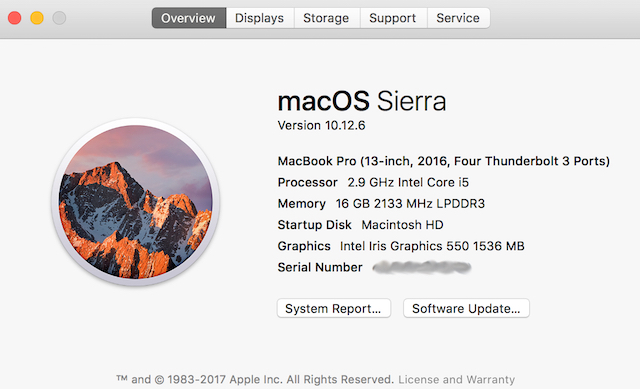 Of course, the big question is speed. I tested the drive using the supplied cable connected directly to my MacBook Pro which has a 2.9GHz Core i5 and 16GB of RAM. I used the excellent Blackmagicdesign Disk Speed Test program for benchmarking.
ADATA claims read and write of "up to" 500MB/sec, which is rather fast for a portable drive. I am happy to report that the drive comes close to this. On multiple tests, the read speed was always above 500MB, as you can see in the image below. Write performance, however, never exceeded 465MB/sec.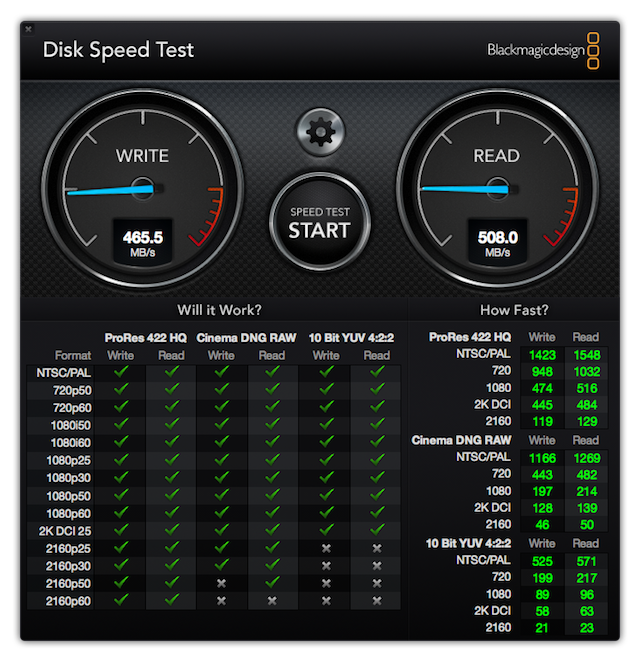 Does this mean that the drive doesn't meet expectations? Not really. After all, the company clearly says "up to" on the packaging -- it is not guaranteeing you will hit 500MB/sec, only that it is the max you can expect to reach. Not to mention, the read speed actually exceeds the manufacturer's claims. The write speed, while below 500MB/sec, will still meet the needs for many. Quite frankly, both the read and write performance as tested is blazing fast, and I am more than satisfied.
If you are looking for a tiny portable solid state drive to throw into a backpack, the ADATA SE730H is wonderful. Its durability and good looks make it an absolute home run. True, write speeds are a bit less than expected, but that shouldn't detract from overall excellent drive. Very much recommended.