'Your Windows Has Been Banned' malware makes an unwelcome return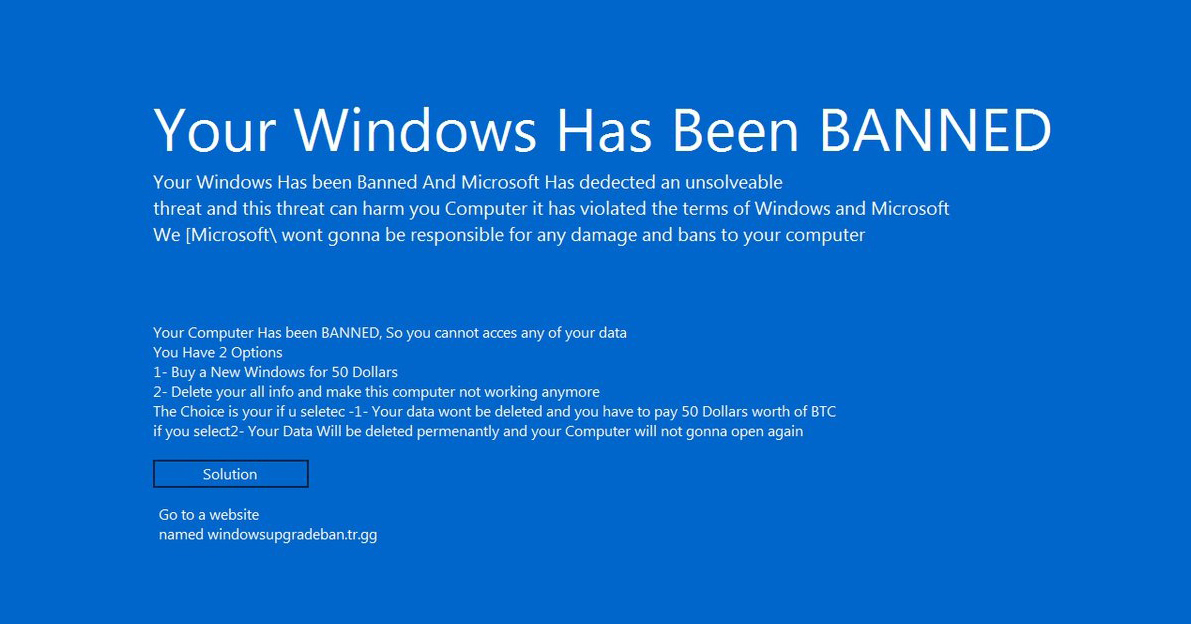 "Your Windows Has Been Banned" is a nasty piece of malware that first surfaced in 2016. It locks your computer screen and displays a message stating "This PC has been banned for terms of use violations."
It doesn't go into specifics for the ban -- because, obviously, it's not a real ban -- but simply says that your PC has been locked in order to "protect the Windows service and its members," adding "Microsoft does not provide details about specific PC bans."
In order to unlock the system, the malware originally stated the victim should call technicians purporting to be from Microsoft and buy a code to unlock the screen, and purchase a new Windows license.
Thankfully, Michael Gillespie, creator of ID Ransomware, discovered that you could unlock the infected computer free of charge simply by entering "6666666666666666" or "XP8BF-F8HPF-PY6BX-K24PJ-RAA00" as the code.
It would have been nice if that was the end of the matter, but it's hard to keep a good malware scam down, and "Your Windows Has Been Banned" has returned once more, this time with an even more illiterate lock screen, demanding $50 in Bitcoin to unlock the infected Windows operating system.
The new error message kindly gives victims two choices -- they can pay the $50 to buy a new Windows key (or $200 in some greedier variations), or have all data deleted and the PC rendered unusable. It's a classic scareware tactic, and one that unfortunately the less technically astute -- and of course the elderly -- could well fall for, even though it should be clear from the spelling mistakes and bad grammar that this nothing more than a scam.
The trick to avoiding malware like this is, as always, to never open suspicious files, or click on mysterious or dubious links. You should also protect your system with a decent, up to date anti-malware application.