Bitcoin drops below $3,000, Ethereum falls under $200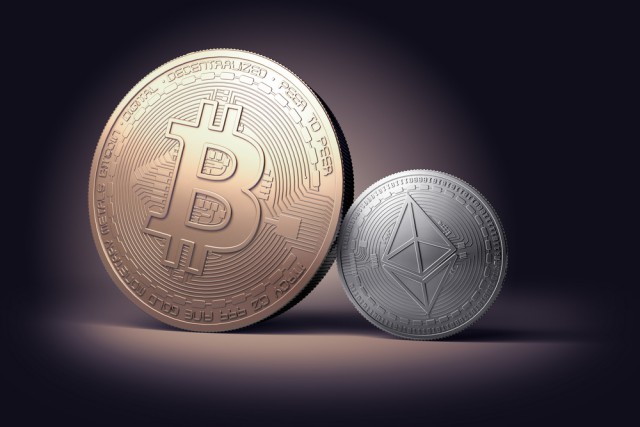 The correction in the cryptocurrency market continues. All of the major coins are in the red once again today, pushing the market cap under the $100 billion mark. Since the beginning of September, more than $75 billion has been wiped out, partly due to China, which was-recently rumored to be seeking a Bitcoin ban.
The most valuable cryptocurrency, Bitcoin, just dipped under $3,000 on September 15 for the first time since early-August. Yesterday, it was trading for around $3,500. That is a drop of 40 percent since its $5,000 peak. Its market cap has taken a beating as well, falling under $50 billion.
Bitcoin's loss is massive, but it still fares better than its immediate rival, Ethereum. The second most important player is trading below $200. Yesterday, it was going for around $240, and during the most-recent rally it went close to the $400 mark.
Ethereum is one of the biggest losers in this correction, shedding roughly 50 percent of its value since August. During the rally, it failed to break the price record set in June and gain on Bitcoin.
In the top 10, only Bitcoin, Ripple and Dash record daily losses of less than 20 percent. With the exception of Litecoin and Ethereum Classic, which are down over 30 percent, all the other coins have declined by more than 20 percent, a list which also includes Bitcoin Cash, which was introduced on August 1, NEM, Monero and IOTA.
It is difficult to predict for how long this downward trend will continue, but the previous correction lasted for about a month until things started to pick up. If the same time-frame applies, the market may not recover until October. Is that likely?
The information coming from China paints a bleak picture. Major exchanges have announced a shutdown of operations inside the country, which will go into effect towards the end of the month. Until things settle down in China, I am not holding my breath for any recovery to take place.
Photo Credit: Wit Olszewski/Shutterstock