Facebook updates ad targeting policies after anti-Semitic 'Jew haters' campaigns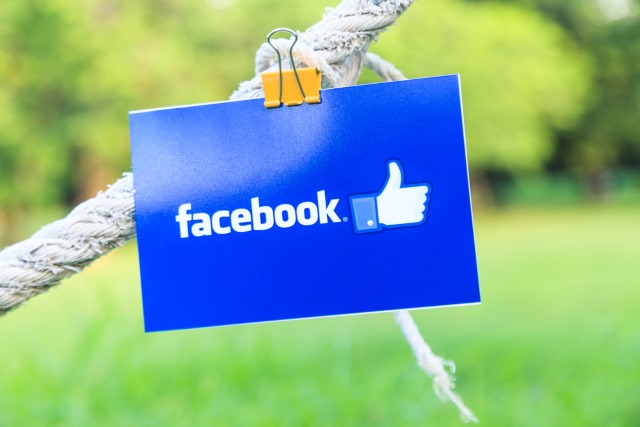 Facebook has been forced to amend its ad targeting policies after an investigation by ProPublica found that the social network was permitting advertisers to target individuals with anti-Semitic beliefs.
The New York-based news organization found that advertisers were able to use a number of categories such as "Jew hater," "How to burn Jews," "History of 'why jews ruin the world,'" and "Hitler did nothing wrong." All of these categories were created by users -- rather than Facebook or advertisers -- as they self-reported their education and employment history with offensive terms and labels.
As a result of ProPublica's investigation -- which found that advertisers had been able to target 2,300 people with anti-Semitic categorizations -- Facebook has removed the offensive categories. In addition to this, the company, temporarily, is disallowing advertisers from using self-reported fields in ad targeting.
Facebook argues that few people would have been affected by the anti-Semitic targeting, saying: "Given that the number of people in these segments was incredibly low, an extremely small number of people were targeted in these campaigns."
ProPublica shared a screenshot of the anti-Semitic targeting that was available through Facebook's ad portal.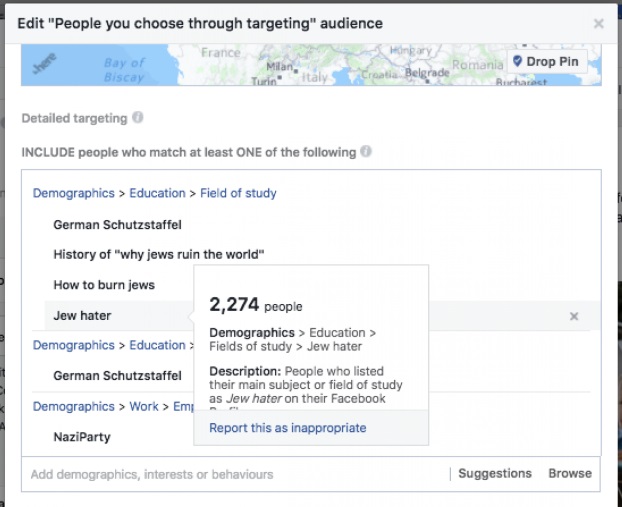 Announcing the changes to ad targeting policies, Facebook says (emphasis is Facebook's):
Facebook equips businesses with powerful ways to reach the right people with the right message. But there are restrictions on how audience targeting can be used on Facebook. Hate speech and discriminatory advertising have no place on our platform. Our community standards strictly prohibit attacking people based on their protected characteristics, including religion, and we prohibit advertisers from discriminating against people based on religion and other attributes.

As people fill in their education or employer on their profile, we have found a small percentage of people who have entered offensive responses, in violation of our policies. ProPublica surfaced that these offensive education and employer fields were showing up in our ads interface as targetable audiences for campaigns. We immediately removed them. Given that the number of people in these segments was incredibly low, an extremely small number of people were targeted in these campaigns.

Keeping our community safe is critical to our mission. And to help ensure that targeting is not used for discriminatory purposes, we are removing these self-reported targeting fields until we have the right processes in place to help prevent this issue. We want Facebook to be a safe place for people and businesses, and we'll continue to do everything we can to keep hate off Facebook.
Advertisers who notice any offensive or inappropriate targeting fields are asked to report them.
Image credit: Naypong / Shutterstock