ACCELL USB-C to HDMI 2.0 (4K @ 60Hz) Adapter [Review]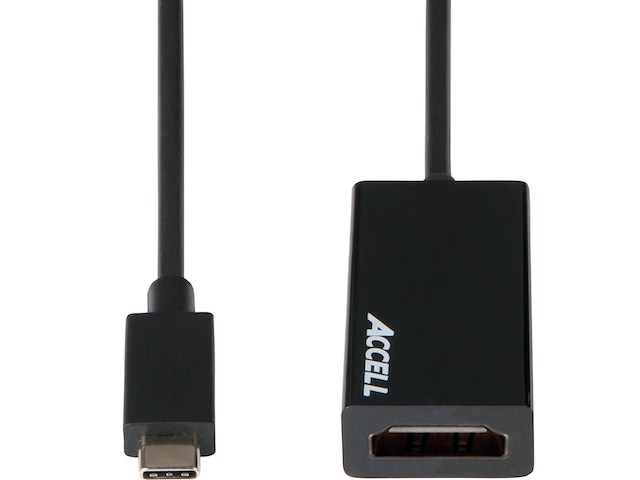 When I bought my MacBook Pro last year, I knew I would end up buying some dongles. Since the laptop only has USB-C ports, I would need adapters to complete some tasks. If I want to use a traditional USB-A flash drive, for instance, I need a dongle. What if I need to plug into Ethernet? Yep, another dongle.
Truth be told, I very rarely connect to Ethernet or access flash drives these days, so those dongles are almost never needed. With that said, there is one big limitation of my MacBook Pro that impacts me regularly -- lack of video out. For this, I need to use a USB-C adapter (or a docking station). I've learned that not all of these dongles are created equally, however. While many can do 4K, they often max out at 30Hz. Thankfully, I found a really great USB-C to HDMI 2.0 adapter from a company called ACCELL that can do 4K @ 60Hz.
The dongle cable is quite short -- the entire adapter is just 6-inches in length. This is very good, as it helps with portability. You can connect any length HDMI cable to it, of course, so making the adapter any bigger would have no benefit.
The body is made of a glossy plastic, with the company logo on the front and some details written on the back. The adapter seems very well built, as when I squeeze it, there is no noticeable flex or creaking sound. If you just toss the dongle in a bag without thinking about it, or treat it rather roughly, it should be absolutely fine. It comes with a 2-year warranty if anything does go wrong, though.
The most important aspect of this self-powered adapter is performance, obviously. I am happy to say that it works flawlessly. When connecting to my 4K monitor, the signal is always at 60Hz, providing a very smooth and enjoyable experience. As expected, the dongle passes audio over HDMI too. If your TV or monitor has a lesser resolution, like 1080p, do not worry -- the adapter will still work.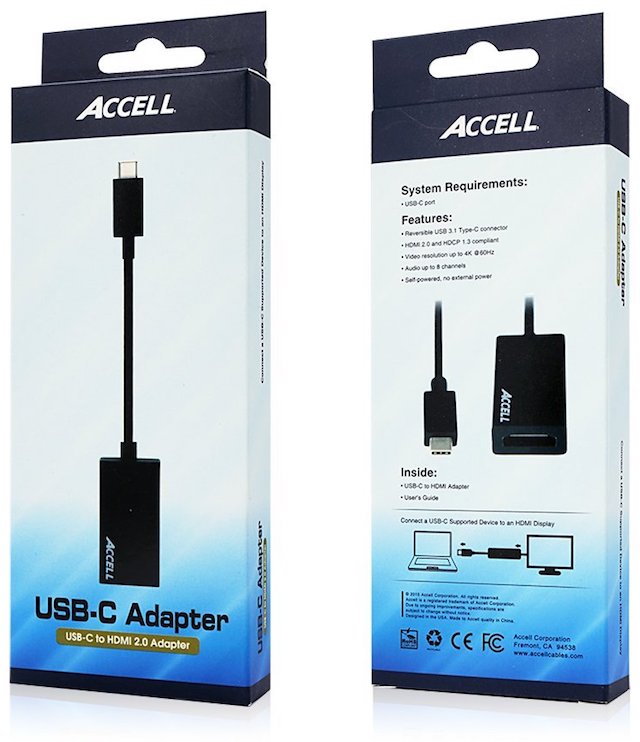 At less than $25, I highly recommend the ACCELL USB-C to HDMI 2.0 Adapter. It delivers 4K @ 60Hz as promised, and it is solidly built. It will work with macOS, Windows 10, desktop Linux (including Chrome OS), and Android. Even if you do not currently have a 4K display, you might as well buy this dongle anyway for future-proofing. At this low price, why not?
Want to buy the ACCELL USB-C to HDMI 2.0 Adapter? You can grab it on Amazon here.