Plex adds personalized news to its media software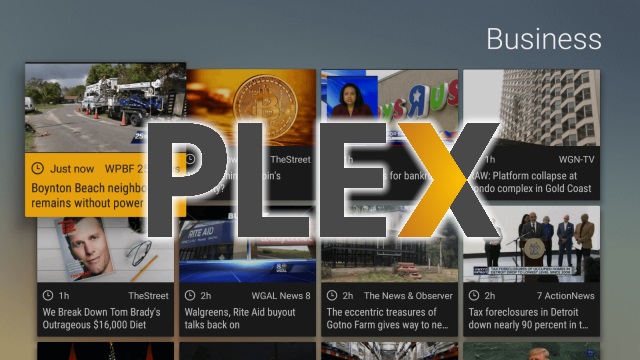 Having recently added Live TV and DVR features to its media server software, Plex is now adding personalized news. The new feature pulls in news from "some of the most trusted sources on the planet," and it comes after Plex's acquisition of Watchup.
Working with over 190 partners, Plex News is tailored to suit individual users, taking into account which stories they watch and which they skip. The new feature integrates with an existing Plex media library and it will be available to all users free of charge.
See also:
Although both subscribers and non-subscribers will be able to access Plex News, it's rolling out to people with a Plex Pass subscription first of all. Plex says that the full roll out should only take 48 hours.
The news hub includes My Newscast which comprises a series of short stories pulled in from a variety of sources. Users are free to personalize it to their own tastes, but there is also artificial intelligence working away in the background to ensure that the most appropriate stories are surfaced.
In a blog post announcing the news feature, Plex says:
Today we're rolling out an awesome addition to your balanced media diet: Plex News. It's the perfect complement to your media library -- video news from some of the most trusted sources on the planet, presented beautifully and seamlessly alongside your own media. And because Plex is all about your media your way, you can personalize your news feed, and our advanced AI learns what you like and gets smarter the more you watch (since it's just a robot, it'll never mock your obsession with the Kardashians or insatiable appetite for stories about kittens being rescued from floods).
As well as major national and international sources, Plex News also makes use of local sources which the company says provides coverage of 80 percent of US markets.
The update is making its way out now, so watch out for its arrival in the app. It's available for Android TV, Apple TV, Roku, Fire TV, Android and iOS now, with other platforms to follow.