Twitter hack: How to send 280-character tweets right now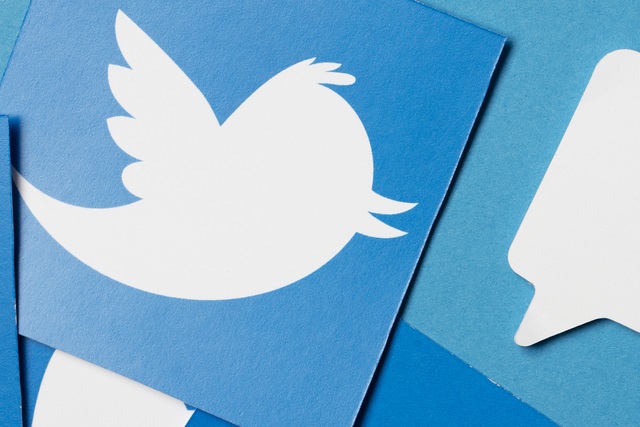 Twitter's distinctive feature -- the 140-character limit -- has been both a blessing and a curse, but out of the blue, however, the company has decided to double the limit to 280 characters. Unfortunately, the 280-charcter limit is now -- like the blue tick of verification -- some of the Holy Grail of Twitter thanks to a slow rollout.
There's no need to wait however! You can send tweets of up to 280 characters right now -- it just takes a little setting up. Here's what you need to do.
It appears that Twitter has enabled the new, longer limit across its network, but client-side restrictions are being used to stop everyone taking advantage of it straight away. To bypass this restriction -- and to gain the ability to send 280-character tweets -- all that's needed is a Tampermonkey script.
The Tampermonkey extension is available for Chrome, Microsoft Edge, Safari, Opera Next, and Firefox, and you can download it from the appropriate addon store, or via the Tampermonkey website.
With this installed, head over to the Github page for the Twitter Cramming script created by Twitter user 9.
Click the Raw button to the right of the code, and then click Install.
Go to the Twitter website (or refresh the page if you already have it open) and you'll find that you can now send longer tweets.
You may find that the character countdown feature does not work as you type, but you can exceed 140 characters as long as you have the script enabled.
And just to prove that it works, here's a screenshot of a tweet with precisely 240 characters!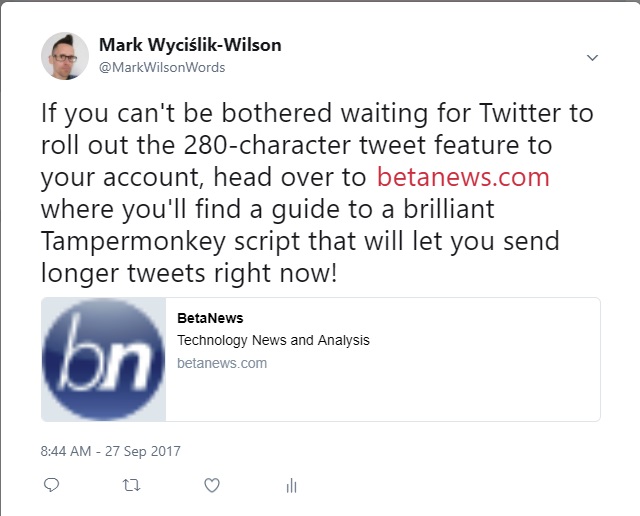 Don't forget that you might want to disable it from time to time to see if 280-character tweets have been officially enabled on your account!
Image credit: Ink Drop / Shutterstock