VMware releases Workstation 14 and Fusion 10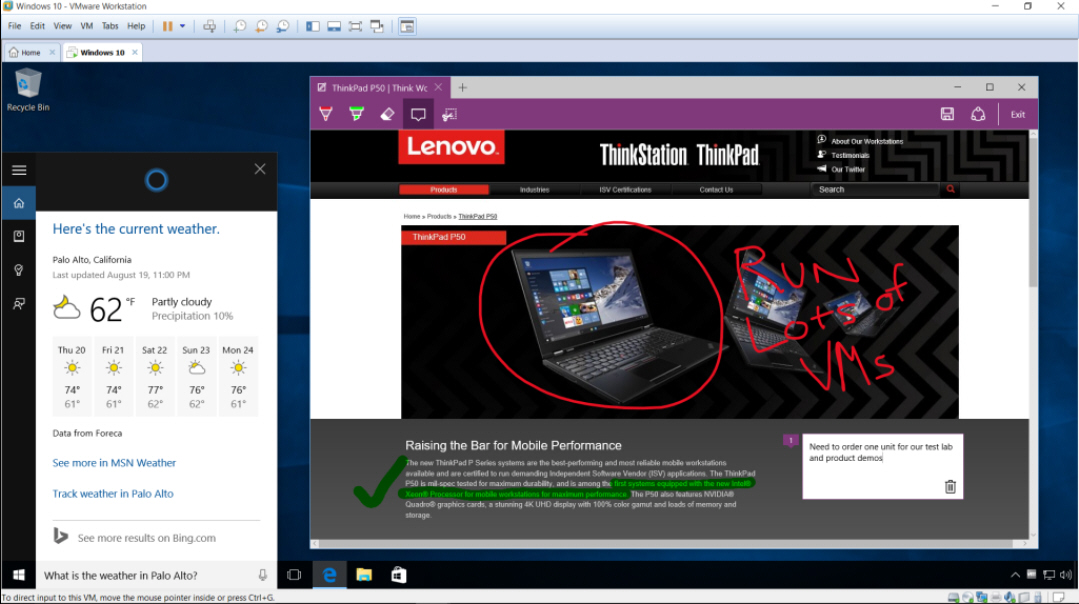 We wouldn't define ourselves as "Mac users", although we do use a Mac, quickly switching between OS X and Windows 10. It's been this way for nearly 20 years, although 20 years ago, emulating Windows on a PPC Mac was far from a pleasant experience.
Roll forward 20 years and this is a vastly different and much nicer experience, primarily thanks to Apple's move to Intel processors. On our quad-core iMac, Windows 10 flies at almost native speeds. Sure, it's not quite as fast as running Windows 10 on Bootcamp, but it's more than acceptable. We even create our website graphics using Windows design tools, without any noticeable slowdown.
There are other reasons for considering a virtual operating system. Testing new software is the most obvious scenario. Developers can install multiple operating systems and install their code and see how it performs, whilst system administrators fearful of new software can install and test before deploying across their network. With a virtual operating system, you can simply roll back to a preview state with click of a button.
One of the better commercial virtual operating system management tools is VMware Workstation 14 for Windows and Fusion 10 for the Mac. Both were updated today.
What's new in VMware Workstation 14? Support for new operating systems including Windows 10 Creators Update, Ubuntu 17.04, and Fedora 26. You also find much improved network functionality, auto-cleanup of VM disk space and many fixes. With Fusion 10, you also receive the upgraded network controls, an updated user-interface, support for the latest operating systems, support for UEFI Secure Boot and more.
Upgrades to VMware Workstation 14 from Workstation 11 or higher start at $149.99/€161.90/£131.95. For Fusion users, upgrading to the latest v10 starts $49.99/€53.60/£43.96.
Remember there's also the free VMware Player 14. This tool is ideal for anyone wanting to simply test an operating system. You can't create a virtual OS from Player, but if someone can create one for you or you have one you've created elsewhere, Player is a good free basic solution.
Download a trial of VMware Workstation 14 or Fusion 10.