Firefox 56 unveils improved preferences, paves the way for Firefox Quantum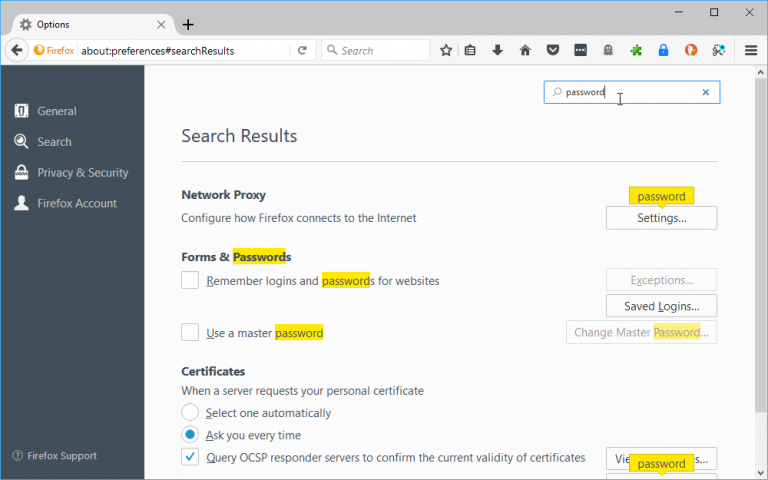 Mozilla has released Firefox 56, with Firefox for Android 56.0 due imminently. Firefox 56's chief highlight is the rollout of Firefox Screenshots to all users. The built-in tool for capturing, saving and sharing screenshots from the browser was made available to a subset of users with the previous release.
The announcement comes with news of Firefox 57, which has been billed by Mozilla as "our biggest release of the year." It will unveil portions of a new next-generation browser engine as well as a major design refresh to fit in better with modern operating systems.
Firefox 56 also unveils an updated Preferences dialog with numerous improvements. Chief among these is a search tool to quickly locate specific settings.
The dialog has also been reorganized into just four sections: General, Search, Privacy & Security, and Firefox Account. There are no separate tabs within sections; instead all the options are displayed in a single, scrollable list with clearly marked sub-headings.
Individual setting descriptions have also been rewritten for clarity and to better describe the effects of selecting them.
Users (initially only with the English-US language version) can now switch on autofill for forms, prepopulating their address into forms whenever they're encountered. The feature is accessible on supported machines via Options > Privacy & Security under Forms & Passwords.
Another new feature ensures that media opened in a background tab won't play until the tab has been selected.
Changes include improvements to updates: update files are now around 20 percent smaller, while there's also better security when verifying update downloads.
The Safe Browsing protocol has been updated to version 4, and hardware acceleration for AES-GCM encryption is now supported. A Layout Panel has also been added to CSS Grid DevTools for developers.
Perhaps more exciting is the news that Firefox 57, due 14 November, has been described as "our biggest release of the year." Codenamed Firefox Quantum, it will include many aspects of Mozilla's next-generation browser engine, promising a 2x speed increase over Firefox 49 as well as a visual refresh -- Photon.
Users can road-test this now by installing Firefox 57 Beta (note, this will install over the top of any existing Firefox installation).
Firefox has released a video comparing the speed of Quantum against Chrome where they claim it's both quicker and uses 30 percent less RAM.
The new Quantum was developed through Firefox's Photon project, based on how end users "perceive web browsers, and in particular where they felt they were waiting on their browsers."
Firefox 56.0 is available now as a free, open-source download for supported versions of Windows, Mac and Linux. Also due for release is Firefox for Android 56.0, which improves support for WebExtensions, employs hardware encoders to improve power consumption and performance for WebRTC and ends support for both Adobe Flash and devices running Android 4.0. Firefox 57 Beta offers your first look at Quantum.