Samsung selects Ubuntu 16.04 as primary Linux distro for some ARTIK IoT modules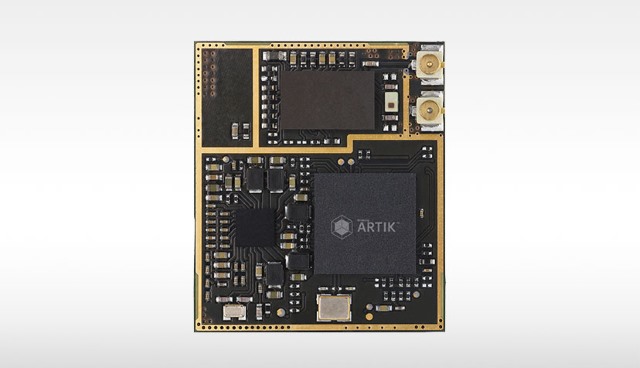 Next month, Ubuntu 17.10 will be released. Even after that release, version 16.04 will remain the most recent LTS version. If you aren't familiar, LTS stands for "Long Term Support," which quite literally means it is supported by Canonical for a longer period of time. For instance, Ubuntu 16.04 will be supported until 2021, while the newer 17.04 is only supported until 2018.
Today, Canonical announces that Samsung has selected version 16.04 LTS of the operating system as the primary Linux distro for some of the ARTIK internet of things modules. This is a smart choice by Samsung, because long support is preferable to bleeding edge for an IoT device.
"The Samsung ARTIK platform is a fully integrated chip to cloud and production-ready Internet of Things solution, designed to help companies accelerate their product development process, reduce time to market, and improve total cost of ownership for their IoT products. Through the new partnership, the Samsung ARTIK 5 and 7 family of modules will now incorporate Ubuntu 16.04 as its primary Linux distribution, combining Ubuntu distribution with ARTIK customization, platform software and the ARTIK integrated development environment," says Canonical.
ALSO READ: System76 Pop!_OS Beta Ubuntu-based Linux distribution now available to download
The company further says, "The move to Ubuntu will bring greater long-term support to ARTIK's developers and users, providing five year maintenance and security updates. This maintenance will build on the current one year update cycle of ARTIK's existing Linux distribution. These regular updates and releases will align with Ubuntu's long-term support schedule, allowing for stability and predictability across IoT, server and desktop releases. Developers will also benefit from support for numerous connectivity options including Wi-Fi, Zigbee, Bluetooth in addition to audio, video and graphical frameworks."
This is not only great news for ARTIK developers, but for the overall Ubuntu community too. Whenever you get a company as large as Samsung on your side, it is a sign of great things to come. With Ubuntu 16.04 LTS being supported until 2021, it is clearly a wise choice overall.
Do you think Samsung made a smart decision by going with Ubuntu 16.04 for ARTIK? Please tell me in the comments below.