59 percent of business processes could be automated by 2022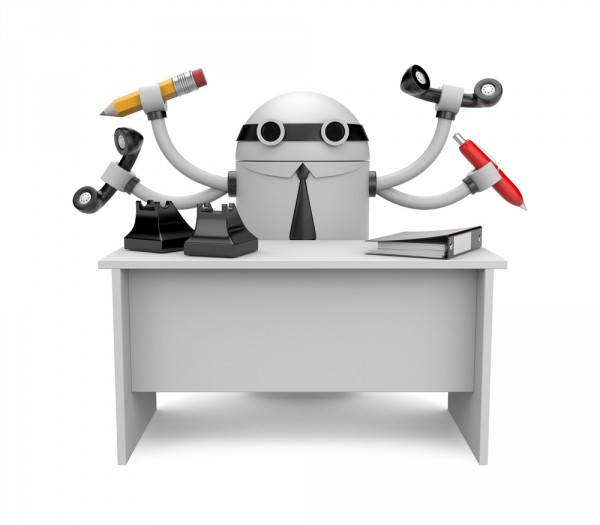 According to a new survey of IT decision makers in the US and UK, 59 percent of business processes could be automated within the next five years, with 70 percent believing that robotics have become more of a priority.
The study from robotics specialist Redwood Software identifies the key benefits of automation as speed of process and reduction of manual effort, while the key risks are security and cost.
"Companies are rapidly unlocking the potential of robotics and automation, and transforming their entire businesses in the process," says Dennis Walsh, president of Americas and Asia-Pacific for Redwood Software. "The acceleration of this adoption in recent years means that the majority of the repetitive tasks that make up the back office could soon be performed by software robots. That means less mundane work, more strategic thinking and ever greater prominence for the IT department."
Robotics would seem to have a key role, with 83 percent of respondents saying that they considered robotic automation to be 'essential' or 'very important' to the digital transformation of their companies.
The findings also show a clear gap in the acceptance of robotics between the US and the UK, with the US consistently showing a greater adoption and prioritization of automation and robotics. 32 percent of US respondents say that robotics is a 'top priority' for them, compared with 19 percent in the UK. Plus 78 percent of US respondents say it has become 'more of a priority' in the last 12 months, compared with 62 percent in the UK.
"There is no question that the US is currently the world leader in robotics automation," adds Walsh. "From heavy manufacturing to retail giants to tech innovators, the US has implemented automation solution and is seeking others. While the UK has shown an openness to adopt the same automation mindset, it still lags in the US. Post-Brexit, UK companies may need to up their game in automation in order to remain competitive with their US, European and global competitors."
You can find out more about the results and the rise of automation on the Redwood blog.
Photo Credit: Palto/Shutterstock