New York Comic Con 2017 ditches high-tech in favor of extravagant experiences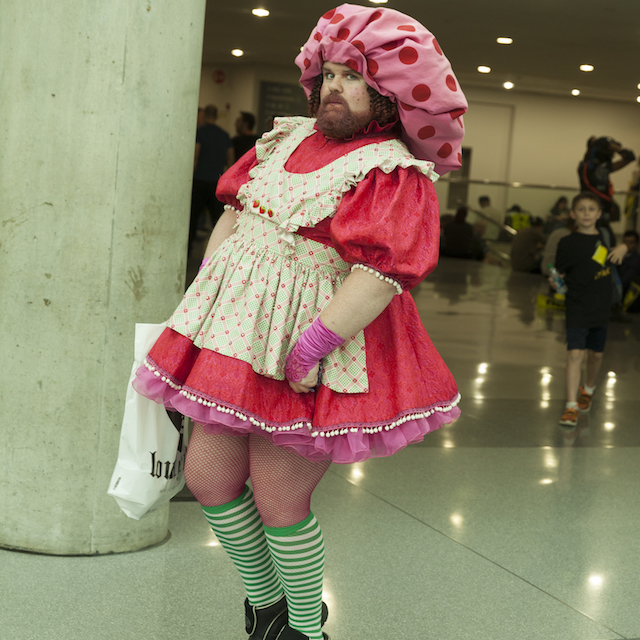 Taking a trip to a sparsely populated desert before it becomes inundated with zombies. Being immersed inside the new HBO series Westworld. Doing odd jobs alongside everyone's favorite time-traveling duo of Rick and Morty.
Those were just some of the experiences for which fans at New York Comic Con waited up to several hours in line...last year. And they all required virtually no booth space.
It all happened in the "Experiential Zone," an area of the Jacob Javits center in Manhattan where leaders in virtual reality experiences lined the floors of one of the basement halls. So many VR companies and content creators were involved that it was actually marketed as "VR Con" -- a convention in and of itself located within Comic Con.
This year, however, that same space is instead filled with Artist Alley -- a place where con-goers can purchase posters and self-printed comic books from dozens of independent artists. The artwork is awesome, to be sure, but it is admittedly not the bleeding edge that millennials and fans of all things geeky and nerdy are usually the first to jump on.
Part of that is due to limitations with the convention center itself. Artist Alley used to be held in an annex located about a block north of the main show floor. That space has been replaced with construction beams and future dreams, as the Javits Center undergoes a massive facelift.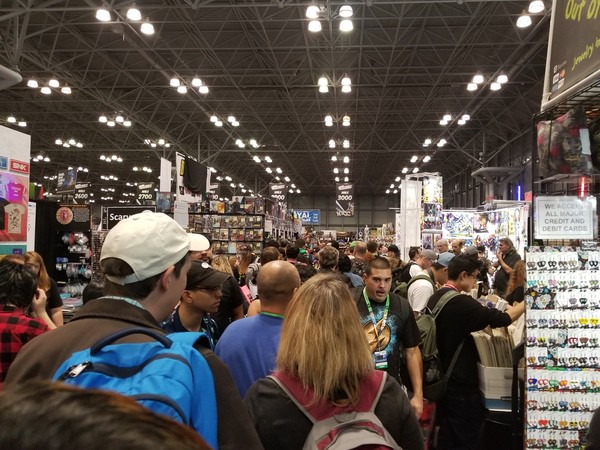 Nevertheless, although the venue for independent artwork survived the convention center construction, the virtual reality void was not replaced anywhere else throughout the event.
The show floor is just as insane as it has always been. From the vendors with exclusive merchandise, to the numerous booths selling any possible Funko Pop figure or Lego piece you could imagine, anyone at NYCC 2017 can enjoy the awesome feeling of being surrounded by (an estimated) 200,000 people who have no clue what they're doing, where they're going, or which photo ops they're inadvertently walking in front of.
However, although virtual reality experiences are almost nowhere to be found, "real reality experiences" are more lavish and profligate than they have ever been.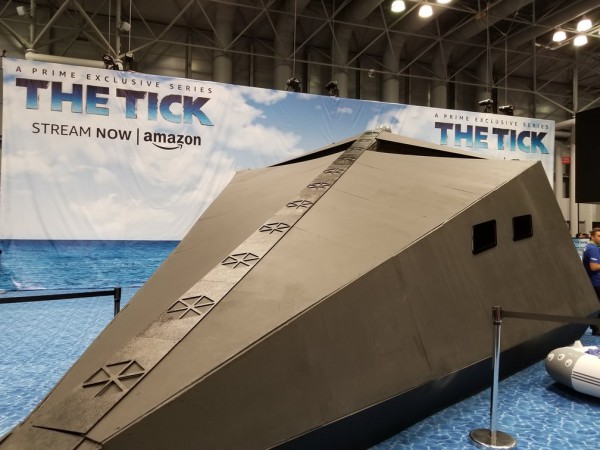 Amazon, for example, has a gigantic booth promoting its new Prime Video-exclusive series The Tick. Its immersive experience exhibit is so grandiose that rather than shipping it from somewhere, it was built directly on the show floor itself. The only thing more massive than the display is the amount of space Amazon devoted to the longer-than-an-hour queue for people to experience it -- which was entirely full all day on Friday and likely to be even more packed today.
It has a similar setup for Lore, one of the other new Prime Video series this year. There is also a motion capture booth to . And lines just to take a picture with killer doll Chucky, or purchase a new Batman figure, or sit in an auditorium just to be able to say you were in the same geographic location as the voice actors of Family Guy, are subject to hours of waiting.
A takeaway of all this may be that Comic Con is not necessarily the best venue to promote virtual reality. After all, many fans have saved up for months, planning travel itineraries, scrambling to get all their work done ahead of their scheduled time off, and plotting out what events they can cram into one day of nerd heaven. Putting on a headset to pretend you're somewhere else kind of defeats the entire purpose of all of that.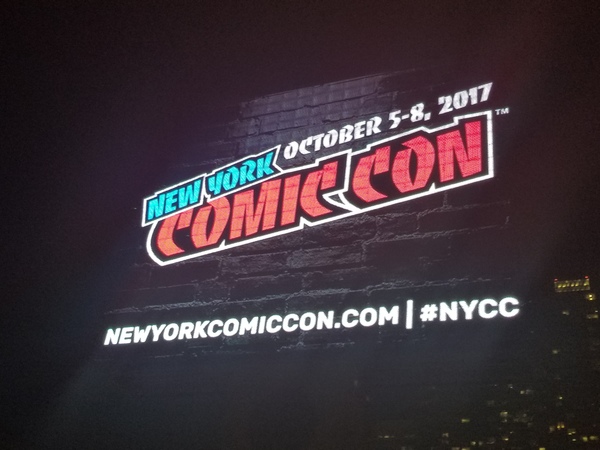 Nevertheless, New York Comic Con is still an event that caters to the technology-hungry. There is an Xbox One X-sponsored stage for live-streaming events. Video game companies Square Enix, Namco Bandai, and others have ever-dominating presences. Streaming video platforms Hulu and DirecTV Now have significant booth space, and as mentioned, Amazon must have spent a small fortune on its giant exhibition space. But being able to do or see something that you can only do or see in person, will always be the draw of events like New York Comic Con.
Image credit: lev radin / Shutterstock