Get the Ransomware Hostage Rescue Manual for FREE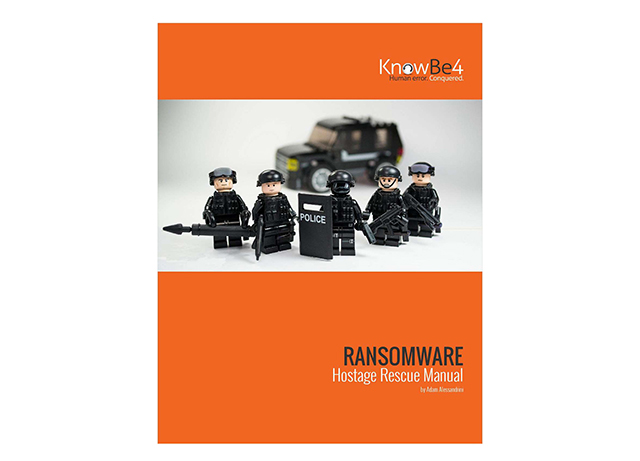 I'm sure you know someone who's been hit with ransomware, or maybe you have been through it yourself. Wouldn't it be great to have a manual to tell you what to do in that instance, and how to prevent it in the future? Now you do!
The Ransomware Hostage Rescue Manual, from KnowBe4, is packed with all the actionable info that you need to prevent infections, as well as instructions on what to do should you be hit with ransomware.
SEE ALSO:
You will also receive a Ransomware Attack Response Checklist and Ransomware Prevention Checklist.
Don't be taken hostage by ransomware. All you have to do to get your copy for free is go here, enter the required details, and click the Download button.