Samson launches G-Track Pro USB microphone for vlogs, podcasts, and more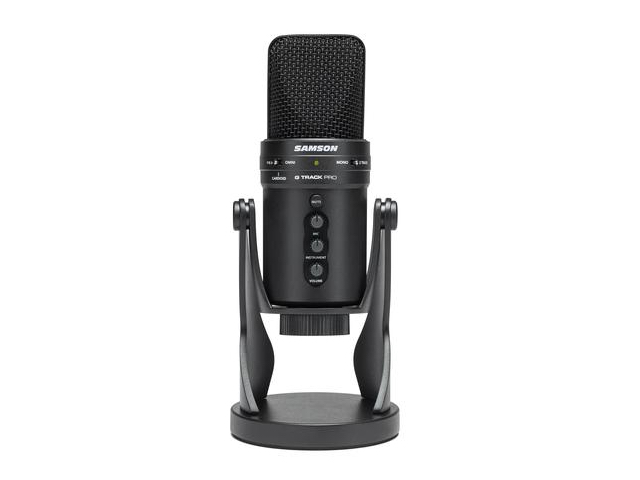 If you want to become the next YouTube star or record a thrilling podcast, content is king; you need to have interesting things to talk about so that you can develop an audience. Great content isn't enough these days, however. With so much competition, you need to have good production values too. No, you don't need fancy special effects, but exceptional audio quality is key -- no matter how good you are, people won't want to struggle to hear you.
If media creation is your goal, one of the best purchases you can make is a quality microphone. Believe it or not, you don't need to break the bank to get a respectable model. Today, Samson unveils a new professional-grade microphone, and it is rather affordable for all you get. Not only does it seem to be a good choice for vlogging or recording a podcast, but also for music creation. Heck, gamers and Twitch streamers should check it out too.
"Easily connected to any Mac or PC device via USB, Samson's G-Track Pro features dual 1-inch (25mm) condenser capsules within a solid die-cast enclosure. The mic offers three selectable pickup patterns (cardioid, omnidirectional and bidirectional) for handling a variety of recording applications. The G-Track Pro comes with a heavy-duty desktop base that can be adjusted for optimal mic placement. Alternatively, it can be easily mounted to any standard mic stand with Samson's SP04 shockmount (sold separately)," says Samson.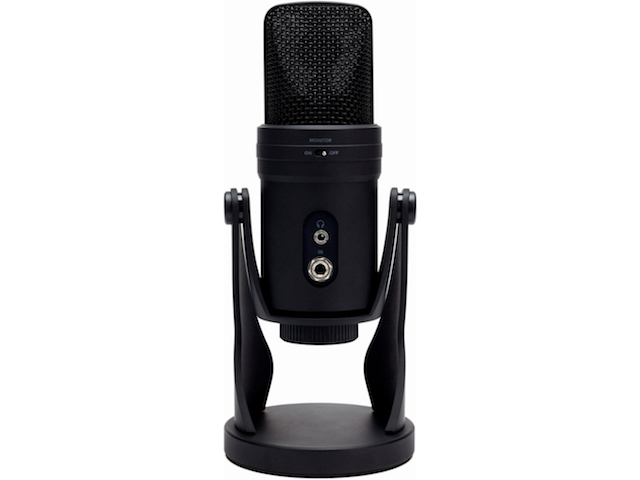 The company also says, "With the G-Track Pro, singer/songwriters can quickly capture vocal and instrument performances simultaneously with one device. Users can simply connect the mic via the included USB cable (no driver installation required) to a digital audio workstation software and begin recording immediately. The G-Track Pro features a standard 1/4-inch instrument input for recording guitar, bass, keyboard and other line-level devices. The 1/8-inch stereo headphone output provides zero-latency monitoring complete with advanced monitoring mix controls. It also features a Mute button that silences the input signals when needed, ideal for podcasters and gamers."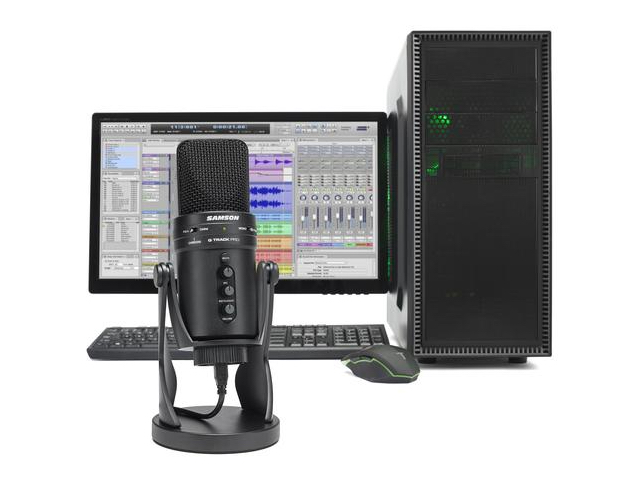 Samson shares the following detailed features and specifications.
All-in-one professional USB microphone with audio interface
Ideal for podcasting, gaming/streaming and recording music
Dual 1-inch (25mm) condenser capsules
Cardioid (unidirectional), bidirectional and omnidirectional pickup patterns
Smooth, flat frequency response of 50Hz–20kHz
24-bit, 96kHz resolution
USB output for connecting to any Mac or PC device
1/4-inch instrument input for connecting guitars or line level devices
Record Mic and Instrument input simultaneously
1/8-inch stereo headphone output with level control for zero-latency monitoring
3-color Power/Clip/Mute LED
Plug-and-play, no driver installation required
Compatible with most computer-based digital audio workstation software
Die-cast zinc construction with heavy gauge mesh grille
Integrated desktop base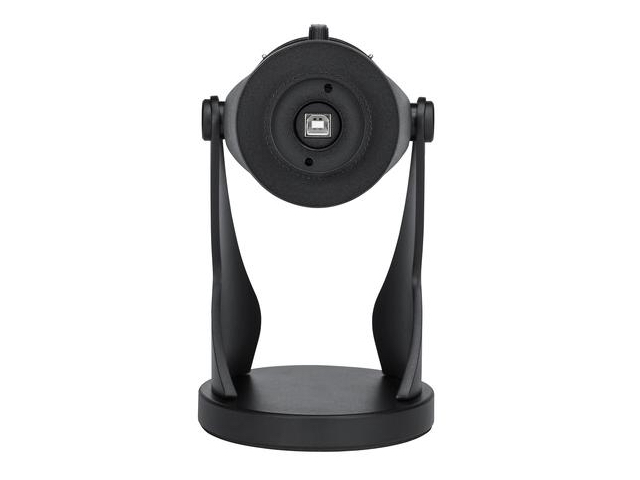 If you want to buy this intriguing microphone, it can be had here today for $150. It is currently a Best Buy exclusive, but it will eventually become available at other retailers too.