Arianna Huffington and Samsung create Thrive app to make you uncontactable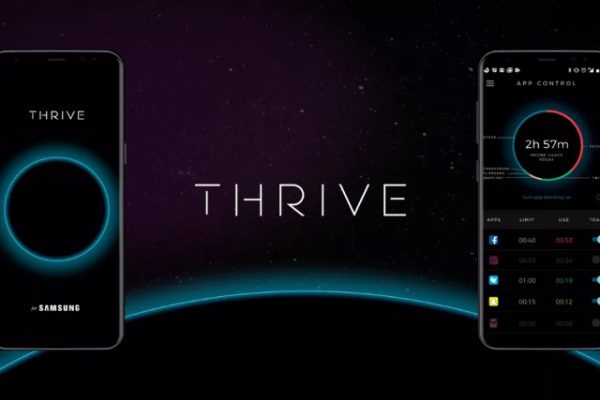 Arianna Huffington has teamed up with Samsung to create an app called Thrive. The aim of the app is to encourage users to: "Unplug & recharge. Take a break from your phone. Reconnect with yourself."
When it is released in December, the app will be a Samsung exclusive and it will force you to disconnect from your phone and make sure no one can get in touch with you. To help you feel smug and superior about what you're doing, anyone who tries to contact you will be informed that you are taking enforced time out.
In reality, what Thrive is doing is killing all notifications on your phone for a certain period of time. To make sure you don't miss out on a really important call, you can create a VIP list made up of people who will be able to punch through the block.
The Thrive app is portrayed as a solution to a problem thrown up by the modern world:
As the world becomes increasingly connected, we need a balancing force that allows us to be in control of the technology in our lives, not controlled by it. The Thrive App is part of the solution -- an app that allows people to establish a healthy relationship with their phones.
A few key features have been highlighted:
Thrive Mode limits notifications, calls and texts from everyone except those on your VIP List.
Thrive's Auto Reply lets others know you're taking time away from your phone.
App Control helps you set goals for how much you use specific apps and monitors your usage.
Huffington herself has the following to say about the app:
Instead of immediately being at the mercy of what the world wants from you, your phone will be operational only ten minutes after you wake up -- think of it as your helpful coach. You set the agenda the Thrive app helps you achieve it.
Thrive hits the Samsung Galaxy app store on December 15. Interested?