Now you can PayPal people in Facebook Messenger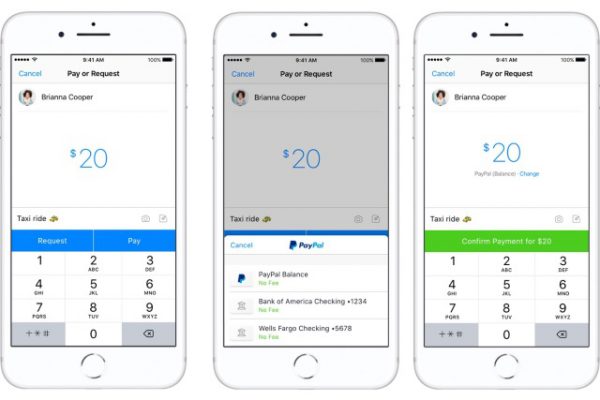 Building on an existing partnership, Facebook and PayPal are now making it easier than ever to send and receive money online. If you're in the US, it is now possible to make PayPal payments in Facebook Messenger.
In addition to announcing the new payment option, PayPal has also beefed up its Messenger chat bot. Users will now be able to get access to customer service by chatting with the bot.
The ability to make and receive payments through Facebook Messenger is nothing new -- Facebook added credit card support a couple of years ago. But the arrival of PayPal support is likely to mean that more people will take advantage of the feature.
A PayPal account can now be set at the default funding source for all peer-to-peer payments. PayPal says:
It's easy to get started. When composing a message in Messenger with one person, or even a group, people can tap on the blue plus icon, and then select the green Payments button to quickly send or request money. People can then choose PayPal as their funding source when making a P2P payment with their Messenger contacts.
For now, PayPal integration with Facebook Messenger is available in the US, but there are plans to expand it around the world.