Satechi Bluetooth Aluminum Wireless Remote is designed for both work and play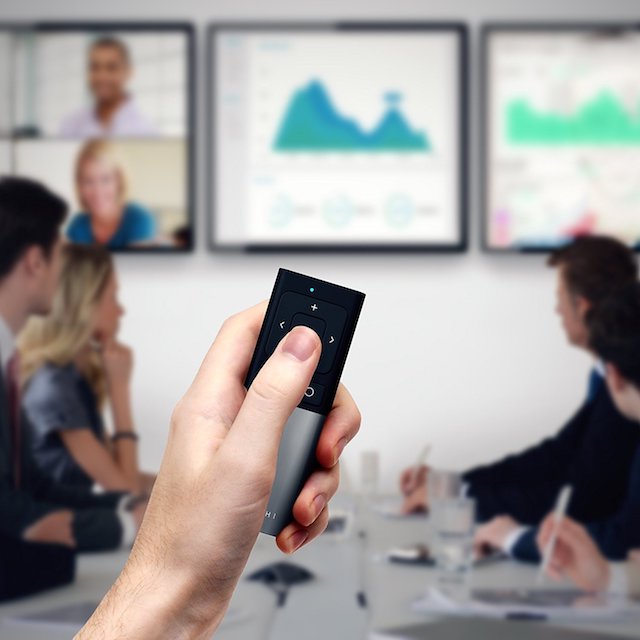 If you work in an office, you've undoubtedly seen a PowerPoint presentation. Yeah, they can sometimes be painful to watch, but that is often the fault of the person presenting. True, you typically need to be interested in the content too, but a quality presenter can make almost any slideshow exciting.
But what makes a person a good presenter? Well, obviously, he/she must have confidence, but movement is key too. You cannot sit in your chair and expect your audience to stay awake. Instead, you should move around and get animated. Sadly, if you don't have a proper slideshow remote, you may find yourself tethered to your laptop -- a huge mistake. Today, Satechi releases its newest presentation remote, but actually it is more than that. You see, the company has designed it for fun too, such as controlling music and movies. It even charges using USB-C!
"When in Media Mode, the Bluetooth Aluminum Wireless Remote provides complete media playback control. Users can skip or go to the next track, pause or play media, adjust volume, mute or access the Home button, all from the remote. Its integrated Bluetooth connectivity gives users the freedom to control media from up to 33 feet away, for up to 45 hours on a single charge, due to its long-lasting rechargeable lithium ion battery. It also includes a convenient LED status light indicator and USB charging cable to juice it up when its running low on battery." says Satechi.
The company further says, "The versatile Bluetooth Aluminum Wireless Remote can easily go from the home to the office, where it can be used to control and manage presentations. The wireless remote lets users easily walk around a room and maintain eye contact, commanding the attention of your audience, without losing connection or having to 'point-and-shoot' the screen. It supports most applications, including PowerPoint and Keynote, to conveniently and effectively enhance presentations."
This slideshow requires JavaScript.
Ready to improve your Keynote or PowerPoint skills? You can grab the Satechi Bluetooth Aluminum Wireless Remote today for $44.99 here. It is available in gold, silver, and space grey. It is compatible with Windows, macOS, Android, and iOS.